summer
Glorious sunshine has filled our days so far and I am sure we can all agree that we wish this to continue through summer. If it does, Brits will all be on long walks, cycling and having fun in the sun. However, for some, being outside poses a new set of challenges, especially for the disabled or elderly. Tenura daily living aids can help the summer days go smoothly, so to showcase some brilliant applications Maze Web Media has curated a brilliant video. Please enjoy it.
When you are sat outside in your garden and enjoying a BBQ, there are plenty of Tenura daily living aids that can help.
Below is a list of products featured in the video and some great benefits:
Stretch Tenuras silicone CupCap over the top of any drinks container to add a waterproof barrier. This layer stops spills, keeps drinks fresher for longer and prevents debris from entering the container.
Add extra grip to a surface with grip strips and rolls. As you can see in the video, they work perfectly on BBQ utensils. Tenura grip strips and rolls are available in self-adhesive and non-adhesive versions in various colours and sizes. Explore product pages of Tenura anti slip strips and rolls to find the one that fits the job
Place bowls, plates and cups on a Tenura non-slip mat to avoid accidents such as breakages and spillages. Tenuras fun bright colours are perfect for summer and there are different mat sizes to suit all uses.
Jars, especially those that aren't open, can be a struggle. To avoid this, Tenura has produced the silicone jar opener. Tenuras silicone grips to the slippery lid with ease and reduces the strain put on muscles and joints. A perfect daily living aid for those who have arthritis.
If you have impairment to your grip strength, Tenura cutlery grips can be a great help. They add stability and a larger area to grasp, making eating more accessible and comfortable.
Adding Tenura bathroom stickers to the base of the kid's pool is genius. A neat idea making playtime safer.
Daily living aids to improve your summer and garden parties
Impress friends and family with great gadgets from the Tenura daily living aid range. See exciting ways to use Tenura products by subscribing to our YouTube channel.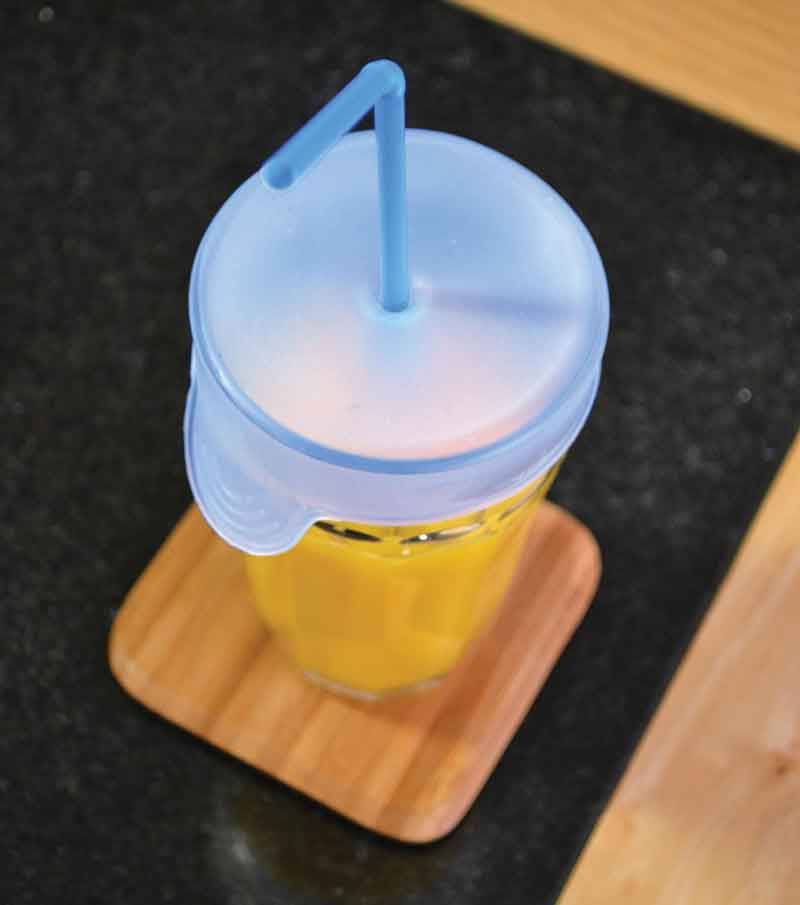 With the summer months arriving and the May Day Bank Holiday weekend around the corner, we hang on to thoughts of backyard BBQs, summer garden parties and picnics in the sun.
You don't want any distraction from the fun and relaxation of these special times, so why not make use of the Tenura daily living aids range to help make life a little easier on these occasions?
In the warm weather, you need to stay hydrated, but enjoying a little tipple (soft drinks for the kids) is also a welcome treat. Harassment from wasps and flies however is not and is in fact an irritating distraction. Even worse, when wasps get angry for no reason and decide to attack you it often results in a spilled drink. We don't have a solution for wasps and insects crashing your party, but we can protect your beverages in the form of Tenura CupCaps.
Tenura Cups are stretchable, self-sealing, silicone caps designed to fit over the tops of mugs, cups, cans and glasses. Applying these to your drink container creates a spill proof lid that no bugs can get through. They come with an eyelet in the centre for the insertion of a straw so you can enjoy your drink.
Made from 100% antimicrobial silicone, Tenura CupCaps are completely free from plasticisers, making them non-toxic and suitable for use by all ages. Washable either by hand or dishwasher lends to their durability.
The Tenura CupCaps come in a pack of 2, with each pack containing 6cm and 8cm diameter CupCaps.
Tenura CupCaps can be purchased directly through our website, along with the rest of Tenuras' range of daily living aids. All orders to the value of £50 or more will be sent free of charge within the mainland UK. Should you have any questions or queries about our products, please speak to us via phone and we would be more than happy to help. Alternatively, use the contact us form on the site and we will get back to you as soon as possible.