Silicone Jar and Bottle Openers
Tenura jar and bottle openers are manufactured out of silicone rubber so not only do they have maximum grip efficiency, they are also comfortable to use, washable and non toxic.
Tenura jar and bottle openers are extremely durable.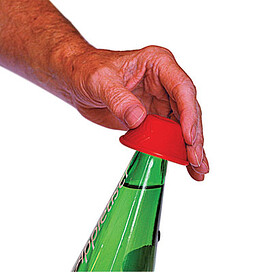 Silicone rubber bottle opener which increases grip to assist with the opening of bottles.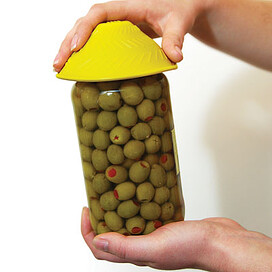 Tenura silicone rubber jar opener enhances grip to make opening jars and containers easier.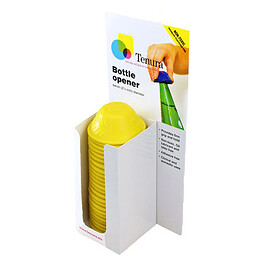 Our grip enhancing silicone rubber bottle openers are available for resale in bulk packs. Call for price.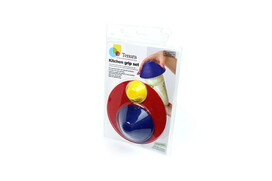 Part number:
T/KITCHENPACK
Tenura Kitchen Packs offer a collection of anti slip and grip daily living aids designed to help you in the kitchen.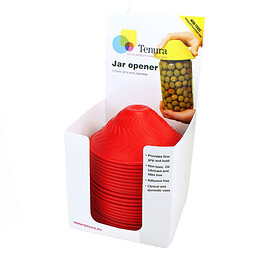 Our grip enhancing silicone rubber jar openers, are available for resale in bulk packs. Call for price