Custom Living Aids Manufacturer
If you are looking at reselling our products, they can be branded as your own. Our bespoke manufacturing service allows your company to customise your product's colour. We can match any Pantone or RAL references. Along with this, we can customise the packaging to meet your design specifications and branding. Make an impact and get your branding right with your bespoke living aids.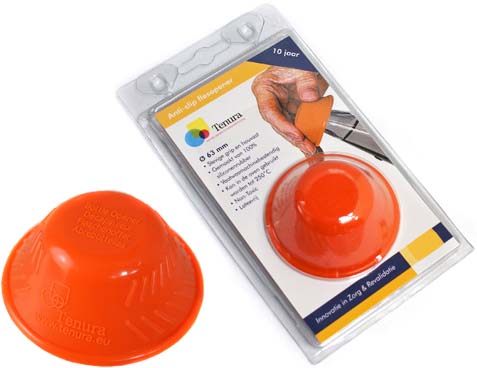 To learn more about becoming a reseller or distributor of Tenura's products, please visit our Supply page.
Tenura's service is excellent if you want a great custom living aid manufacturer to produce high-quality living aids to meet your company's needs. If you are a disabled equipment manufacturer and want to add more products to your store, these Tenura products are a great touch.
What is Custom Manufacturing?
Firstly, you need to find a disability aid manufacturer that makes the product you wish to customise, that would be us. We specialise in bespoke living aids. You can choose from any of the Tenura daily living aids and have them customised to replicate your branding. Once you have set out on a design, we can start the batch production.
What is Batch Production?
Once you have chosen your desired Tenura products and customised the product and its packaging, we can create a batch of your desired Tenura custom living aid. This service needs to meet our MOQ (Minimum Order Quantity). When the batch is ready, we will ship your products out to your company or store.
Advantages of Batch Production
✔️ Batch production is a more cost-effective manufacturing method, which allows us to pass the savings on to you and offer you better rates. Batch production requires MOQ's (minimum order quantities) for us to commit to production. We make our MOQ's as low to allow as many companies as possible to take advantage of our services. Once the commitment is made on both sides, we then dedicate a team to producing your bespoke living aids to keep lead times to a minimum.
✔️ Batch production allows us to utilise our lean manufacturing methods to reduce the amount of waste produced. This is a more environmentally friendly process, which is vital to us.
Whether you are a disability equipment manufacturer or just in the manufacturing industry, you will know that being inaccurate and careless will result in unnecessary waste. So, take some time to read our blog to understand how we help care for the environment.
If you are interested in purchasing Tenura custom living aids for your company, please speak to us by phone or alternatively, complete the contact us form and a member of our team will get back to you as soon as possible.