As the holidays draw to a near we are forced to look back on the passing year, and what a brilliant year we have all had at Tenura!
From exhibitions to big sales through our product range, we have been constantly working to provide you with as much knowledge as possible about what our products do, and how they can really make a difference in everyday life!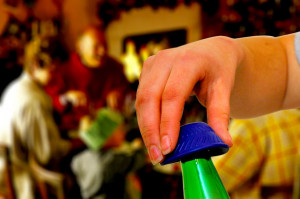 Seeing as Christmas is coming up, we decided that now would be a good idea to tell all of you our shut down times over the festive period. Tenura will be closing down throughout the holidays from the 24th of December and resume normal operations on the 5th of January.
We advise that all orders be placed before the 23rd of December, to ensure your order is on its way before the holidays begin. Another reason to get your orders in quickly is the current sales we are running till Christmas! You can get any of our products in the main range with 25% off, and there's over a 50% saving on our cat and frog anti microbial table mats! Now would be a great time to buy, as they make great stocking fillers.
For any questions or enquiries please feel free to contact us, we would love to give you the direction or help you may need.
From all of us at Tenura, we wish you a Merry Christmas and a happy new year!