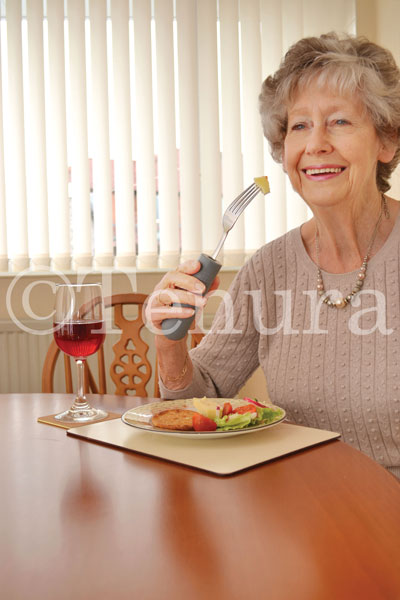 We have recently added one of our new products to the site for general sale; anti slip cutlery grips are a great way for people with strength impairments to their grip to be able to continue daily tasks with smaller handheld items, such as cutlery, pens, pencils, toothbrushes and more!
Tenura anti slip cutlery grips are made from our 100% non toxic silicone, moulded in to a large, tapered cylindrical shape to increase grip whilst lessening strain on muscles and joints, but retaining comfort. The universal insert will conform to any suitable handheld item you insert into it, and will not affect the outside surface.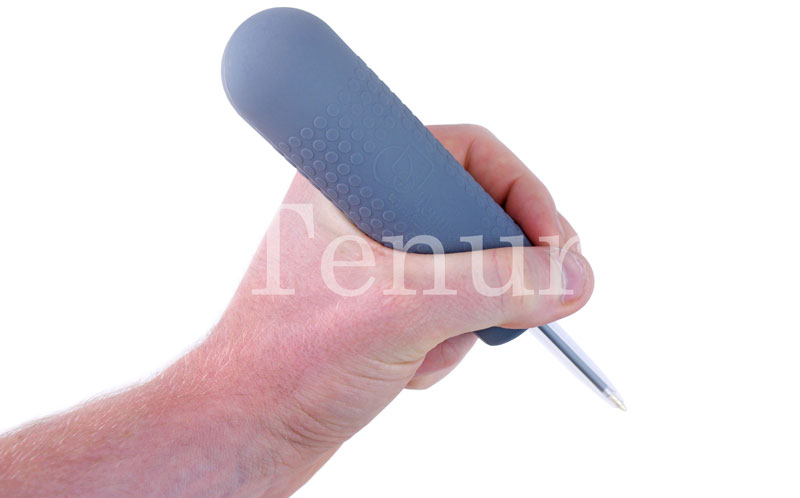 Anti slip cutlery grips can be used successfully in many environments, including but not limited to domestic, clinical and care, where they have various uses.
Try some of our anti slip cutlery grips today, and let us know what you think!