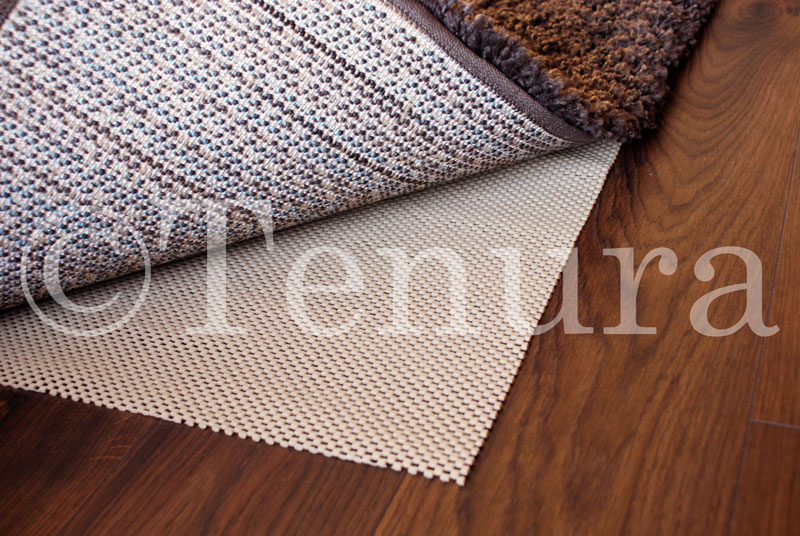 Wooden floors, they look amazing don't they? I know most of you reading this now will have them somewhere in your homes, so do I, and I love it, but there is one problem, aside from things being dropped on it, is that it's surface friction isn't great when it comes in to contact with soft fibres, like socks, and, more importantly for the purpose of this post, rugs.
While kids love skidding about on wooden floors in their socks ( to be fair, so do I, even now at 29 ), people stood on rugs don't, I don't think at anytime while sliding on a rug, i've thought "hey, I feel like Aladdin!".
We always love to go on about the versatility of our non slip fabric, it's grippy, it's cushiony…. you get the idea, it's a great material to have around the house, and is extremely effective as rug underlay, so that once, albeit beautiful, but slippy rug, is now just a beautiful rug, and you can enjoy the feel of it under your feet without the fear that you may be going floor surfing.
Tenura non slip fabric offers a durable and effective to solution to the slipping rug problem as non slip rug underlay, just lay it down, throw your rug over the top and it will stay firm.
Right now, our non slip fabric has 25% off the RRP, making it even more cost effective to use as non slip rug underlay.