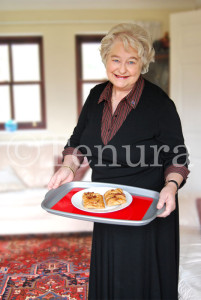 Tenura anti slip mats have many beneficial uses in helping people maintain an independent living. Did you know that you can use Tenura mats to protect your kitchen surfaces? They not only prevent items from slipping off the surface, but they are also heat resistant, so you are able to rest hot pans and baking trays without marking your surfaces. Placing chopping boards upon them while chopping vegetables and other foods will also prevent slips and potential injuries. With our various sizes and colours available, the possibilities for use are virtually limitless.
Outside of the kitchen, they can be used as grip mats, not only to place things on to prevent them slipping, but to help people with vision impairments locate every day, read more in our old post Tenura Rubber Mats as Visual Aids in the Home.
Use them in the garden greenhouse to place potted plants, or in the garage to line toolboxes, on the bedside cabinet to give things a more stable base to be placed on, or even as a grip aid to use when standing. If you need an anti slip or grip enhancing solution, Tenura mats can virtually solve all problems.
Tenura anti slip mats are non-toxic and easy to use, simply place them on a dry surface and the silicone materials adhesive qualities will do the rest. They are also effortless to clean, just pop them into the dishwasher or use warm soapy water, rinse and leave to dry. The silicone material in Tenura anti slip mats is only effective when it is dry so please ensure they are dry before proceeding to use them.
What have you used Tenura mats for? What could you use one for? Let us know in the comments.
Please make sure you subscribe to our blog, to get updates direct your inbox!