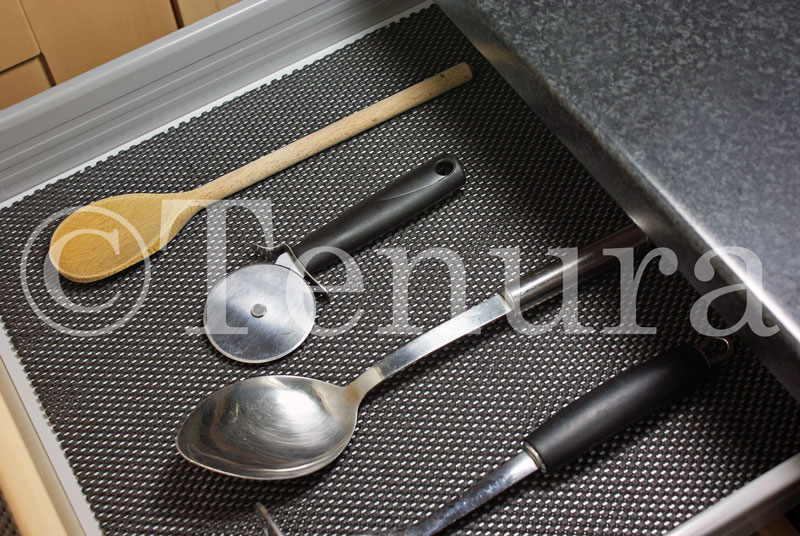 Looking for something, which is soft, cuddly and kind?
Although i've just pretty much described a teddy bear, Tenura non slip fabric is not far off that description, as it is a soft, anti slip, waterproof material, that is great for using as a cushioned base to store items on.
Tenura non slip fabric comes in rolls in either black, beige or white, that can be cut to size to suit wherever it needs to be used, either as a draw or shelf liner, a non slip base for a vase or other delicate, expensive objects, a motor home as make shift place mats, or a car drape for a mechanic, the possibilities are virtually endless.
As mentioned, Tenura non slip fabric is also waterproof, so can be used in boats as a non slip surface near water.
If it does become dirty, it can be chucked in the washing machine to come out as good as new.
Tenura non slip fabric rolls are available in sizes of 50.8cm x 182cm in all colours stated, and at present, have 25% off the RRP, so if you have yet to buy some, you can try it out now for a cut price.