anti slip fabric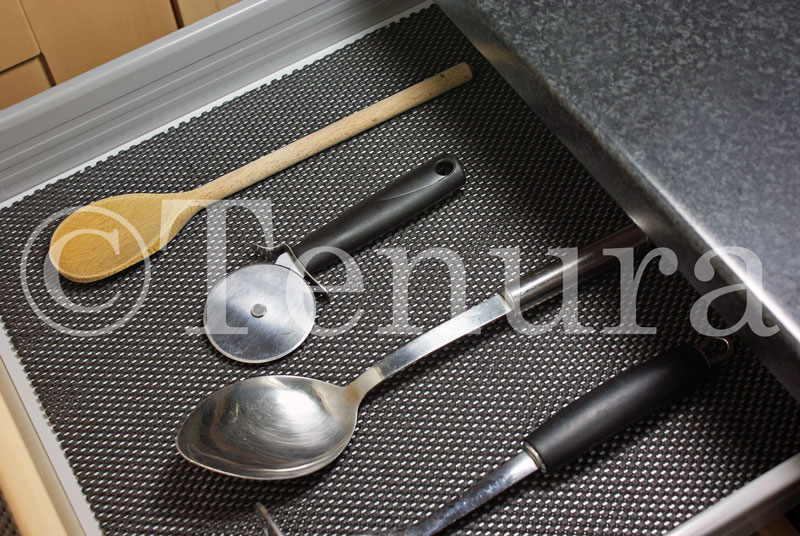 Are you looking for a soft anti-slip material?
Tenura has created a non-slip fabric designed to be just that, as it is soft, anti-slip and has the added benefit of being waterproof too. Tenura non-slip fabric is excellent when used as a cushioned material to place items on. It can protect the surface as well as the object placed in it. Due to its soft and flexible design, it can be used all around the home.
Tenura non-slip fabric comes in rolls of black, beige or white, which can be cut to size easily to suit the various places around your home or office. Many of our customers have used Tenura non-slip fabric to use as a draw or shelf liner, a non-slip base for a vase or other delicate, expensive ornaments. It helps to keep your belongings safe when you may experience unwanted movement. Such as when you are travelling with a motorhome and you need to keep your crockery intact for the journey.
A great technique to help your crockery arrive safely is by making makeshift placemats. Another great use of Tenura non-slip fabric is as a car drape for a mechanic. The possibilities are virtually endless.
As mentioned, Tenura non-slip fabric is also waterproof, so it can be used on boats as a non-slip surface near water.
Tenura non-slip fabric is machine washable, so if it becomes dirty, it can be cleaned in the washing machine and will come out as good as new.
Tenura non-slip fabric rolls are available in sizes of 50.8cm x 182cm and are available to buy from the Tenura website.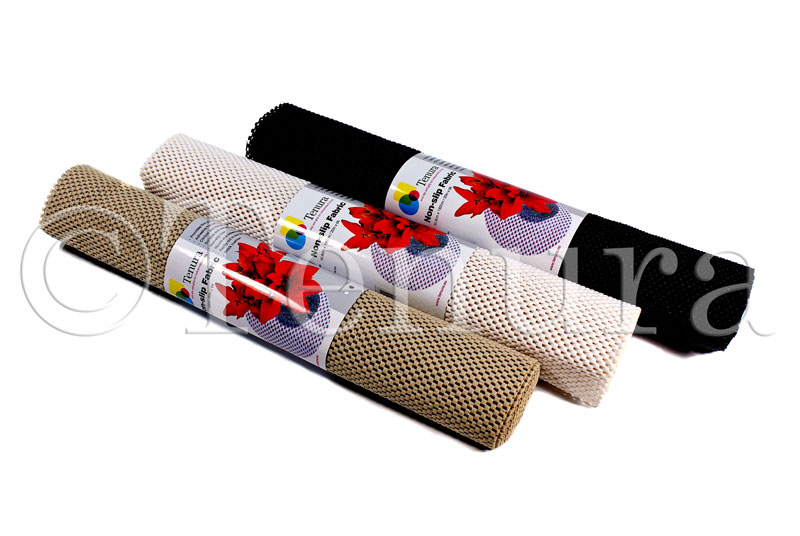 Our non-slip fabric is one of our most popular daily living aids, and with its versatility, it's no surprise.
Tenura non-slip fabric is made of non-slip foam, bonded onto a polyester mesh, which gives it great non-slip qualities on both sides. The polyester mesh means that the non-slip material is waterproof, which opens up the uses of the fabric and makes it easy to clean. The non-slip fabric does not stretch due to its reinforced skeleton. It can be cut down to any shape and size to suit any object or surface. The anti-slip fabric comes in three colours (black, white and beige).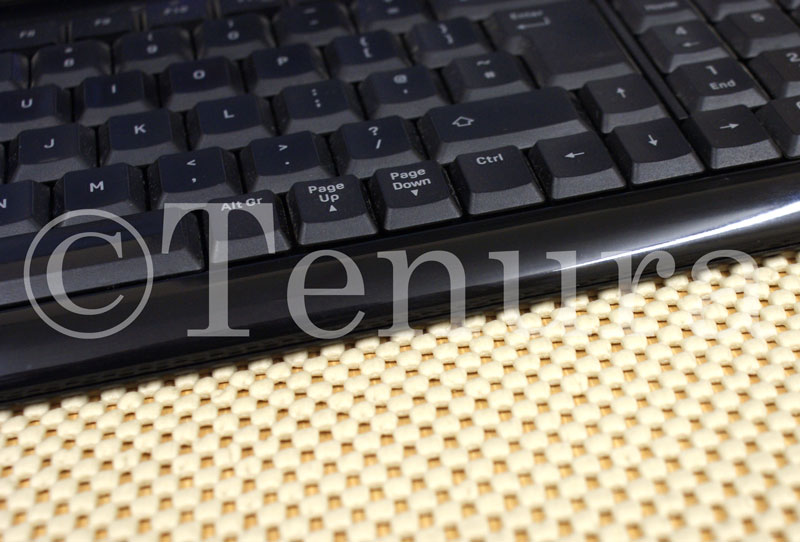 Tenura Non-slip Fabric Under A Keyboard
At Tenura we use it for all sorts of applications in the office. Many members of staff have the non-slip fabric under their keyboards to stop unwanted movement. The non-slip fabric acts as a rest for wrists as it is a comfortable cushion, which is very welcome after days typing, like blog posting days. Many of us spend a lot of time on computers and Tenura non-slip fabric can be beneficial to all.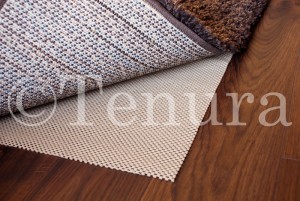 Tenura Non-slip Fabric As Carpet/Rug Underlay
Carpet underlay is another excellent use for Tenura anti-slip fabric. Cut down the fabric and place it on the floor. Cover the fabric with the carpet. The anti-slip fabric keeps the rug in place and stops unwanted movement. For those with wooden floors, carpets/rugs with no non-slip fabric underneath can slip from under your feet. A fall to those who are elderly or disabled can have serious repercussions, so it is vital to keep them safe.
Other Tenura Non-slip Fabric Applications
We have also seen the Tenura non-slip fabric being used in the following applications:
Lining for draws, shelves and trays
On sofas to keep cushions in place
DIY-To keep your tools in position
DIY-When sanding which keeps the object secure and minimizes movement
Holds objects firm on surfaces that are not horizontal and/or are subject to motion
Buy a roll of Tenura non-slip fabric today and secure your home or the home of a loved one. Please get in touch and let us know what innovative things you have used the non-slip fabric for and don't forget to send us some pictures via our social media channels; Facebook, Twitter and Instagram.