In today's fast-paced retail landscape, efficiency and flexibility are key to success. Tenura Daily Living Aids understands this well, which is why we offer a range of reseller services that can transform your business. In this blog post, we'll explore how Tenura's business services, including drop shipping, reselling, customisable retailer packs, marketing support, and free samples, can enhance your operations, save you time and resources, and pave the way for sustainable growth.
Tenura B2B Services
At the heart of our B2B offerings lies a commitment to cater to your unique needs. Whether you're a reseller, distributor, or business looking to expand your product offerings, Tenura has the adaptability to meet your requirements. Our business services encompass a range of benefits, including bulk ordering, custom solutions such as custom products & bespoke packaging and dedicated support. We understand that one size does not fit all, and we're here to tailor our services to your specific needs.
Reselling Tenura Products
Being a Tenura reseller offers a host of benefits that can help your business thrive. Firstly, our selection of products is designed to improve the well-being of those in need, allowing you to align your business with a meaningful mission.
Moreover, as a reseller, you gain access to a wide range of Tenura products without the burden of manufacturing them yourself. This diversity in product offerings can attract a broader customer base and cater to various needs. What's more, reselling reduces your financial risk, allowing you to focus on marketing, sales, and customer service. Scalability becomes an achievable goal, as you can quickly expand your business without the challenges of producing and stocking inventory. Consistently providing quality products and excellent service fosters customer loyalty and encourages repeat business, which is vital for long-term success.
Dropshipping with Tenura
Drop shipping is a game-changer in modern retail. It gives you the ability to expand your product range without the logistical burden of in-house stocking and order fulfilment. This service not only saves you time and effort but also results in significant cost savings, allowing your retail business to scale efficiently. Our drop shipping program is designed for ease of use and efficient logistics, ensuring that your customers receive their orders promptly. Heightened customer satisfaction and loyalty are the natural outcomes of leveraging Tenura's drop shipping services with our reduced shopping rates.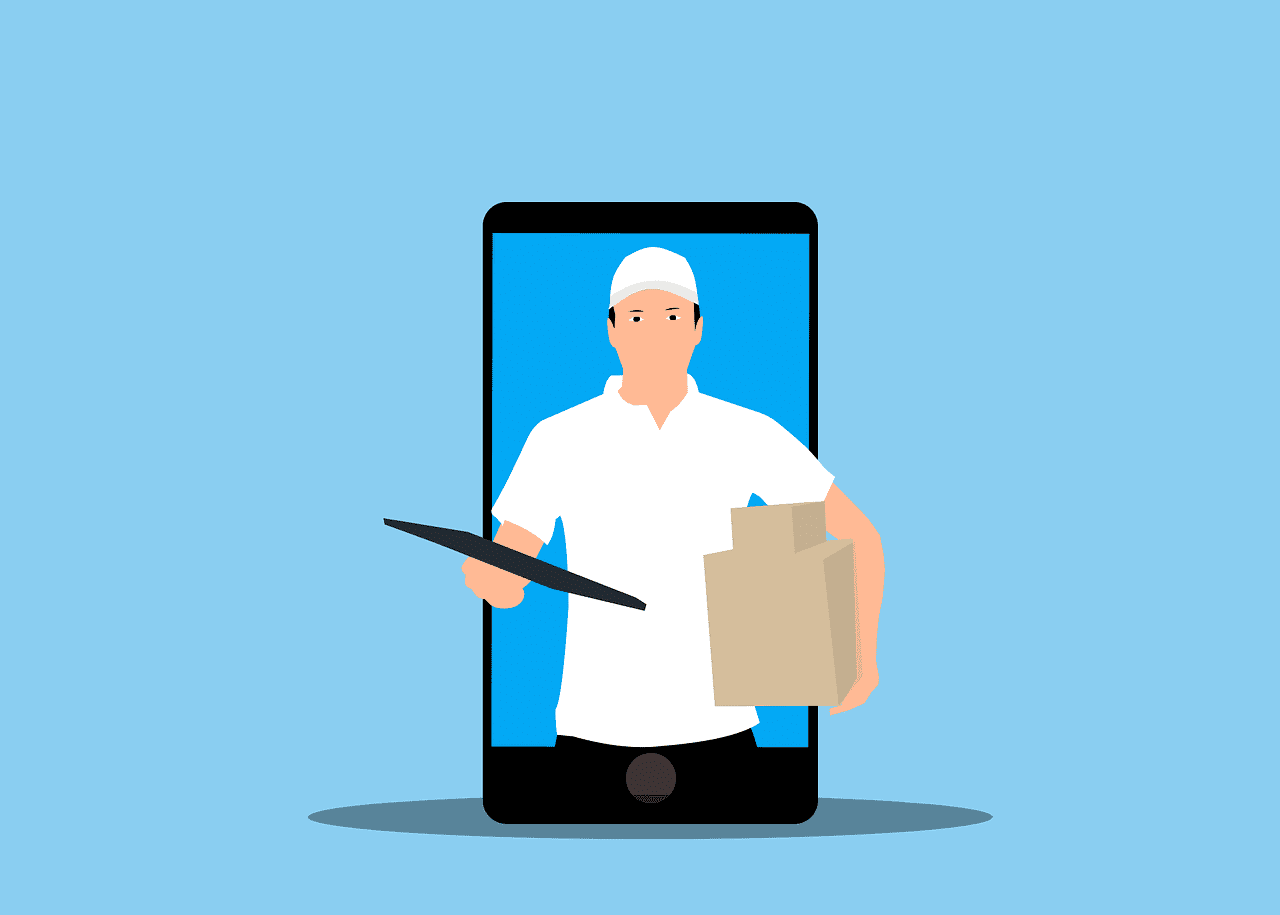 Leveraging Tenura's B2B Services for Success
Our reseller services extend beyond convenience; they also prioritise quality assurance. B2B meaning business to business. Tenura's commitment to quality ensures that you provide reliable and high-quality products to your customers. Your requests will be met by our dedicated support teams to assist with any inquiries. Moreover, Tenura's global reach opens doors to a wide range of markets and customers, enabling your business to thrive on a global scale.
Store-Ready Sets and Custom products
For retailers looking to sell Tenura products in their stores, we offer store-ready sets at a discounted rate. These sets contain more units and come in store-ready packaging, allowing you to have our products displayed in your store within seconds. This works especially well with our retailer packs, which can attract customer attention and drive additional sales while they wait at the checkout. We offer 3 retailer sets which are Jar Openers, Anti Slip Coasters and Bottle Openers.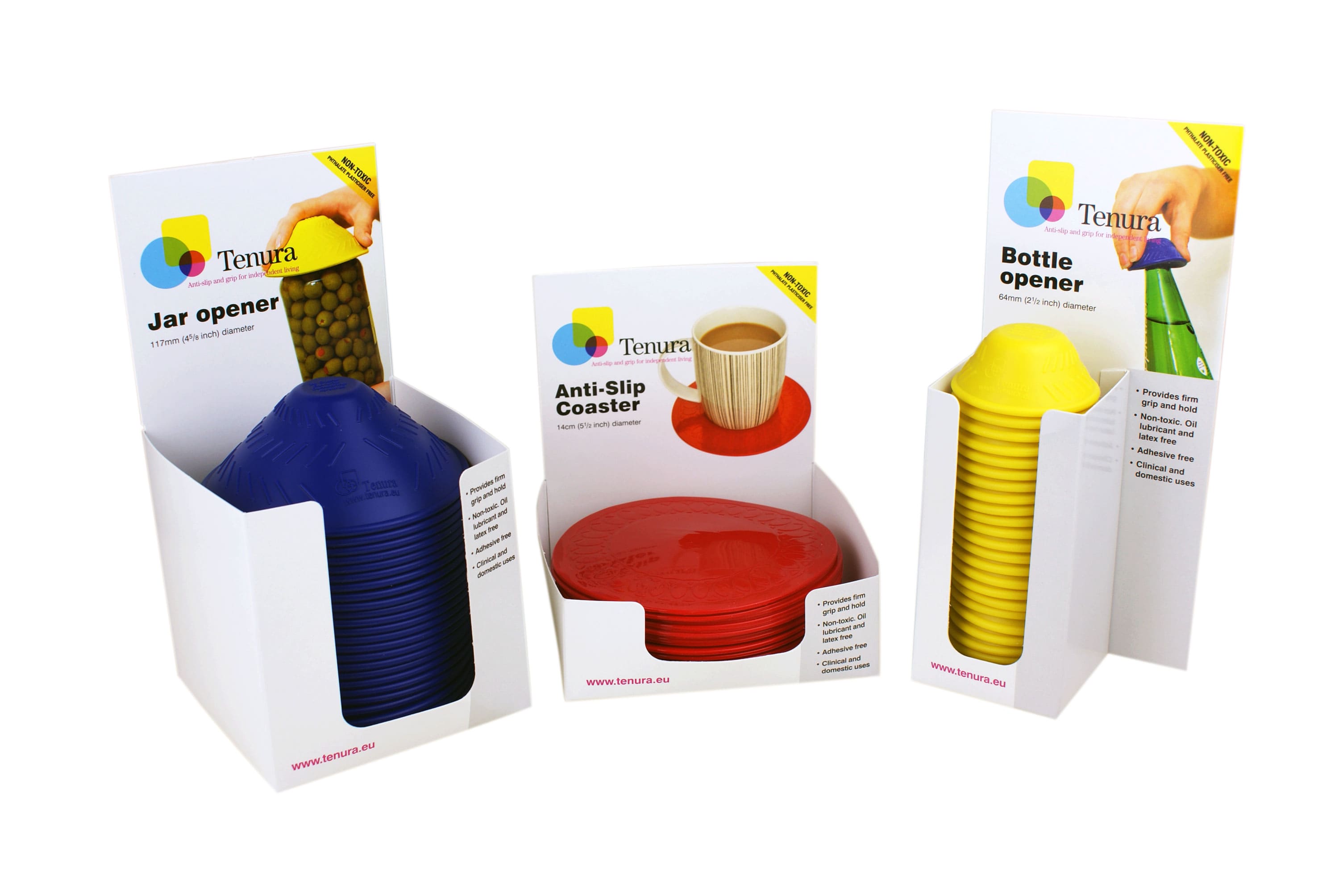 Additionally, we offer customisation options to match your branding. If you require specific colours to align with your brand's identity, we can produce these products in your desired RAL or Pantone colours (subject to MOQ). This personalisation transforms our high-quality daily living aids into products that bear your branding, enhancing brand awareness and recognition. We can also provide bespoke packaging to display your brands message!
Marketing Support and Free Samples
As a Tenura reseller or business partner, you'll have access to our marketing support resources conveniently available through our download suite. We provide high-quality product images, brochures, and digital media for your marketing needs. These resources are here to help you save you time and effort in creating marketing materials, ensuring that you can focus on promoting your products and growing your business.
To access our marketing support materials and create an account or contact us, and we'll provide you with your login details. This will enable you to download the resources and start using them for your marketing campaigns. Additionally, if you require specific requests for images or logos in different formats, please don't hesitate to reach out, and our marketing department will be happy to assist you.
Before committing to any purchases, we understand that you may want to try and test our daily living aid products. That's why we offer free samples, allowing you to experience the quality and benefits firsthand, building trust and confidence in our products.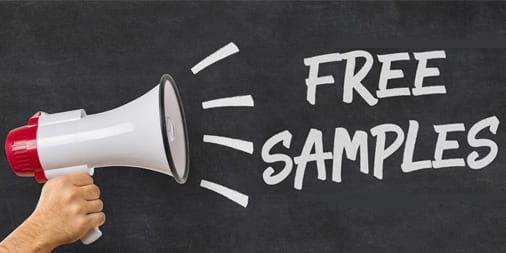 Answering popular Tenura Reseller Queries:
Tenura's reseller services, including reselling and drop shipping, are the perfect solution to unlocking new opportunities and achieving efficiency in your retail business. With our flexible solutions, you can customise your retailer packs, streamline inventory management, and cater to a global audience. Embrace the future of retail with Tenura and discover how our business services can propel your business to new heights.
What are the main Benefits of Shelf Ready Packaging?
Shelf ready packaging (SRP) simplifies inventory management by bundling products in predetermined quantities. This reduces the risk of product unavailability, minimises manual inventory management, and empowers data-driven decisions to optimise product offerings and reduce carrying costs. Precise inventory control allows businesses to adapt swiftly to market trends and customer preferences, ensuring long-term success. You can easily place these retailer packs within your reception or at the queue of your store to catch people's eyes and interest to increase sales!
What is the Difference Between Resale and Resell?
The difference between resale and resell lies in the nature of the products being sold and the intention behind the sale. Resale involves selling used or previously owned items, often in secondary markets. Reselling, on the other hand, involves selling new or unused items with the intent of making a profit. Resellers typically acquire products for resale, often in bulk, from wholesalers or manufacturers, operating as a primary source of income.
What are the Benefits of Reselling?
Reselling offers several advantages for businesses. It provides flexibility to offer a wide range of products without manufacturing them, attracting a broader customer base. It reduces financial risk, allowing resources to focus on marketing, sales, and customer service. Scalability is achievable without the challenges of inventory production, making it advantageous in dynamic markets. Building strong customer relationships through quality products and service encourages repeat business, which is vital for long-term success.
We invite you to explore Tenura's website for more information on becoming a reseller or utilising our dropshipping services. If you're ready to take your business to the next level, contact us today. Thank you for your interest in Tenura's B2B services, and we look forward to partnering with you on your journey to success.