Cutlery grips are a handy addition to day to day life, by providing an enhanced surface area around cutlery, pens, pencils, toothbrushes and many other items making them easier to use during daily tasks and much easier to hold. These daily living aids are perfect for those who suffer from impairments to strength of grip as increasing the surface area reduces the amount of grip required, helping to decrease pain and strain on joints and muscles. However these products are made for adults and due to their size maybe cumbersome for children to use and hold.
This presented a big problem for us as how good is a daily living aid if it can't cater to everybody's needs? This brought us to the new product we are announcing today.... Tenura childrens' cutlery grips.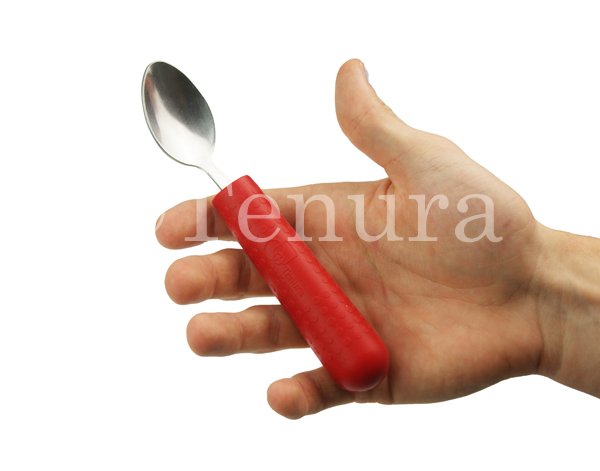 Tenura childrens' cutlery grips are the exact same product as cutlery grips, only made smaller for smaller hands. Childrens' Cutlery grips, like their larger counterpart, also provide an enhanced surface area allowing children with impairments to strength of grip to be able to use utensils easier and have an object which fits nicely into the hand instead of an oversize item which could also cause a hindrance. Tenura childrens' cutlery grips are 98mm in size and weigh only 45g per unit, this is a lot lighter than our adult ones to make them easier for smaller hands to handle and use. Cutlery grips are made from a strong antimicrobial silicone, designed to be durable, easily washed and prevent the harbouring and spread of bacteria on utensils we come into contact with everyday, helping to protect parents and children.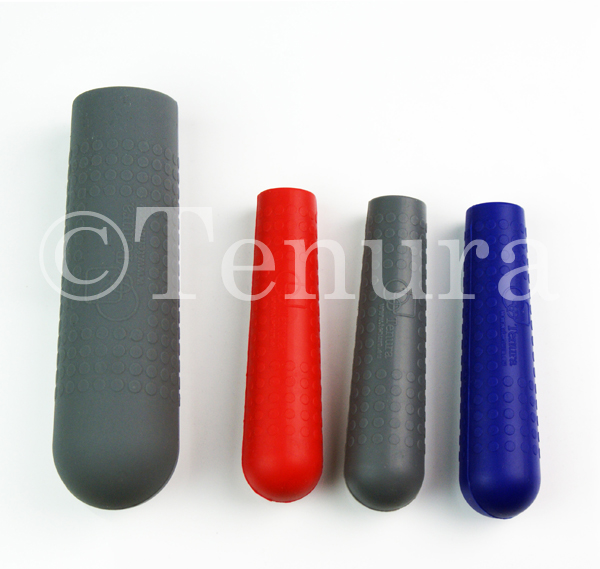 Childrens' cutlery grips can be applied with ease, slide the handle onto your knife, fork, pen or other small utensil and it's ready to go. Tenura cutlery grips can be washed by hand or via dishwasher. This makes washing cutlery grips easy for big industries like charities or organisations who may have a large turnaround of children and adults and don't have time to clean them all by hand allowing Tenura kids cutlery grips to be used again and again whilst keeping a good standard of hygiene.
Tenura childrens' cutlery grips come in three vibrant colours! Red, blue and grey and come in packs of 2, cutlery grips can be purchased directly through our website, along with the rest of Tenuras' range of daily living aids. All orders to the value of £50 or more will be sent free of charge within the mainland UK. Should you have any questions or queries about our products, please use the contact us form on the site, or give us a call and we would be more than happy to help.