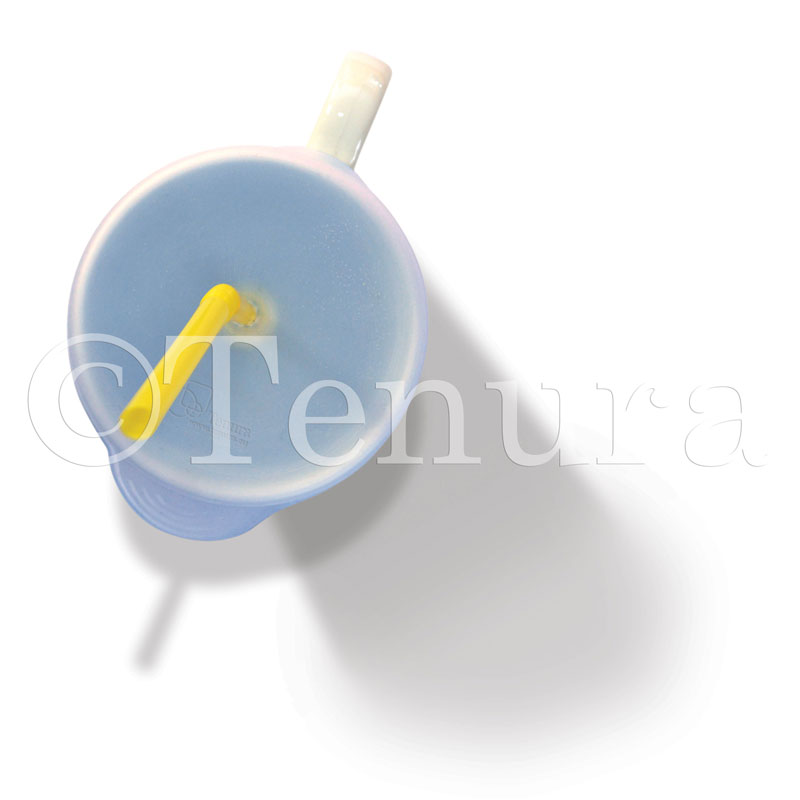 There is a new addition to our line of products on the website; Tenura Cupcaps are useful for people with muscle tremors or an unsteady grip to be able to use cups and glasses without spillages. This self-sealing cap will stretch to fit over the top of a cup, glass or beaker of your choice, with a purpose made eyelet to allow a straw to enter for drinking. This will prevent spills even if the cup or glass is knocked over, as a result protecting carpets, clothes and furnishings.
Tenura Cupcaps are made from our 100% non-toxic, durable, antimicrobial silicone, ensuring they are completely safe for the user, and dishwasher friendly.
Tenura Cup Caps can also help with the preservation of freshness for longer than an uncovered drink, slowing down the effects of external temperatures to keep it cooler, for longer. Furthermore, they help to keep dust and other contaminants out.
This product is useful for both domestic and clinical use and available for sale in a pack of two cup caps, one measuring 80mm and the other 60mm in diameter.
Visit the page to purchase or alternatively contact us for more information.