adaptive equipment
Summer Paralympics, are you ready?
This quadrennial event is ready to take place in Tokyo this year. It will commence on Tuesday the 24th of August and conclude on Sunday the 5th of September. Via Channel 4, you can watch, be inspired and admire the talents of the Paralympians who are taking part.
In this blog, we are rounding up our favourite facts and exploring ways to make sports accessible for those with disabilities.
Some Interesting Facts about the Paralympics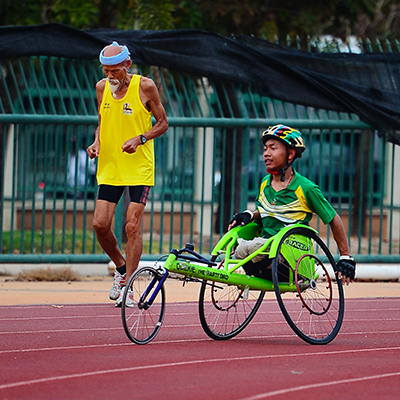 Since 1960, the Paralympic games have been bringing the best-disabled athletes to internationally recognised sporting arenas. Although, before the Paralympics creation, disabled people did and still can compete in the Olympics. The criteria is and always will be to qualify to gain entry.
Paralympians stand up against adversity and have accepted the challenge to overcome their disability and make the most of it. The games and athletes are awe-inspiring, which often leads to a vast uptake in sports globally.
One hundred seventy countries and over four thousand Paralympians are to take part in the Tokyo Paralympics 2021.
There are Six Terms to Segment the Athletes:
The classification system within the Paralympics helps keep the competition fair and safe. The six segments are as follows:
Amputee
Cerebral Palsy
Intellectual Disability
Wheelchair
Vision Impaired
Les Autres/Others
There are 22 Summer Paralympic Sports
There are 22 summer paralympic games for athletes to compete in, with the two newest sports debuting at the Tokyo games, badminton and taekwondo.
Paralympic Only Sporting Events
Above are two Paralympic sports that have no Olympic counterpart, so let's explore them:

Boccia
Boccia is a mixed-gender turn-taking sport.
Initially, this game was curated with cerebral palsy players in mind. However, now many types of disabled people compete, often those with reduced motor skills.
There are many variants of this game worldwide. For example, in the UK, we have Lawn Bowling, the French have Pétanque, and the Italians have Bocce. They all fall under the umbrella term Boules. You throw/roll your balls as close to the target as possible, and your competitors try to beat your attempt.
One team is red, the other blue, and their target is a white ball.
Goalball
Goalball, intended to be played by those who are visually impaired/blind. This game sees three participants per team use their hands to throw or roll the ball into the opponent's net, relying on senses other than sight, mainly hearing. Ear-hand coordination is imperative to compete as the ball contains bells inside that players rely on to understand its velocity. Non-disabled players should wear eyepatches and eyeshades to prevent sight. A Goalball game last for 12 minutes a half, 24 minutes in total.
Adapted Technology for Sports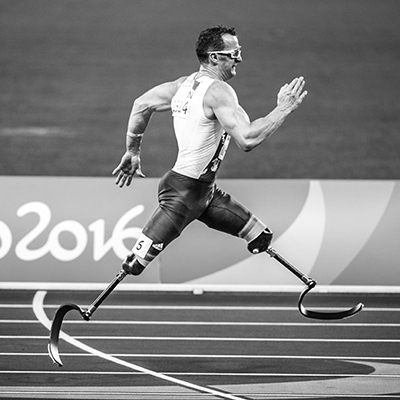 As a disabled person, finding a way into sports of any kind can be tricky, as they aren't always accessible. An example of this is an amputee taking up running. Running is defined as "the activity of going somewhere quickly on foot, as a sport or for pleasure:" - Cambridge Dictionary.
To make this sport accessible to amputees, a universally designed running shoe is not going to help. However, ergonomic adaptive equipment such as running blades can allow an amputee to participate in running events.
How to Make Sports More Accessible with Tenura Products
Let's look at ways Tenura products can help disabled people participate in sports and adapt their equipment further for better results and comfort.
Open Drinks with a Bottle Opener
When you are working out and training, you don't want your bottle lid to get between you and that fresh sip of water, so take a Tenura bottle opener to the gym. Tenura bottle openers are made of silicone that's grip-enhancing.
For people with arthritis, twisting and exerting strength through their wrists and hands is tricky and limited, so having this aid is beneficial.
Non-Slip Floor Mats for Mobility
When participating in events as a wheelchair user or someone who uses a walking aid, you may need an extra bit of grip to help you move from one mobility aid to another. For example, in Wheelchair Basketball, there are specially designed wheelchairs for the sport, but getting into one can be a struggle.
By having a Tenura non-slip floor mat under your feet, you can feel secure knowing you have a good foothold and have reduced the risk of slipping when moving between mobility aids.
Non-Slip Strips under Handle Wraps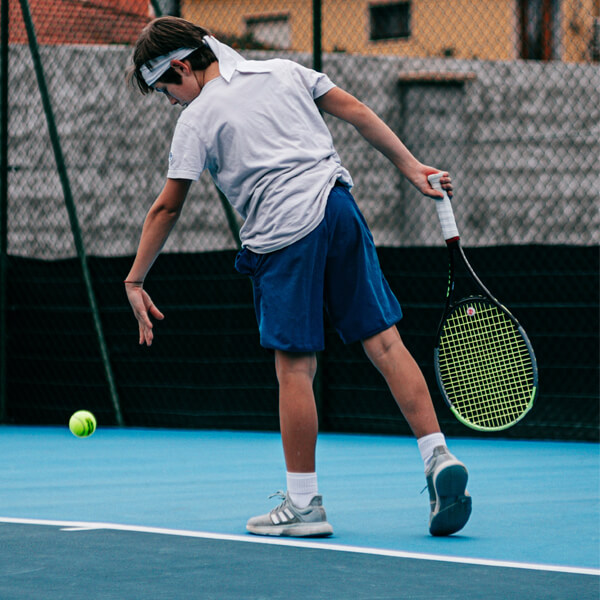 You can wrap Tenura grip strips around the handle of your golf club, badminton racket or baseball bat and then add your handle wraps. This additional layer adds comfort to the handle as Tenura silicone is soft and cushioning.
For a permanent solution, use Tenura adhesive-backed grip roll, cut it to size and wrap it around the handle of sports equipment.
We can only recommend Tenura grip strips in this application to increase handle surface area and comfort, not grip. Tenura grip strips, like the rest of our silicone range, lose their properties when wet. Use a recommended and approved handle wrap for this application once Tenura grip strips are applied.
Grip Roll for Indoor Cycling & Wheelchair Sports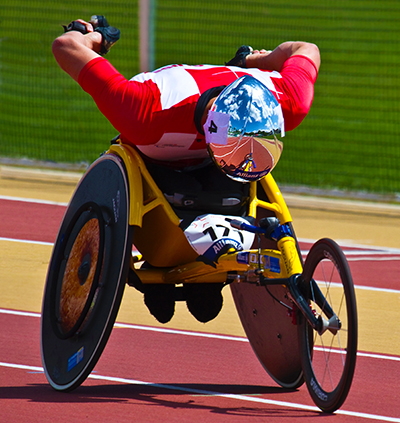 When practising your cycling indoors on an exercise bike, cut down Tenura grip roll and attach it to the bike's pedals, which will give you an excellent foothold and prevent your feet from sliding off the pedals. This adaptive method can also be applied to cross trainers and other indoor gym equipment.
Note, grip roll and our other silicone products, when wet, lose their non-slip properties.
Experience the same benefits of non-slip pedals by attaching the gripping roll to your wheelchair's footrest for indoor games of Wheelchair Basketball.
Non-Slip Fabric to Stop Saddles and Exercise Mats Sliding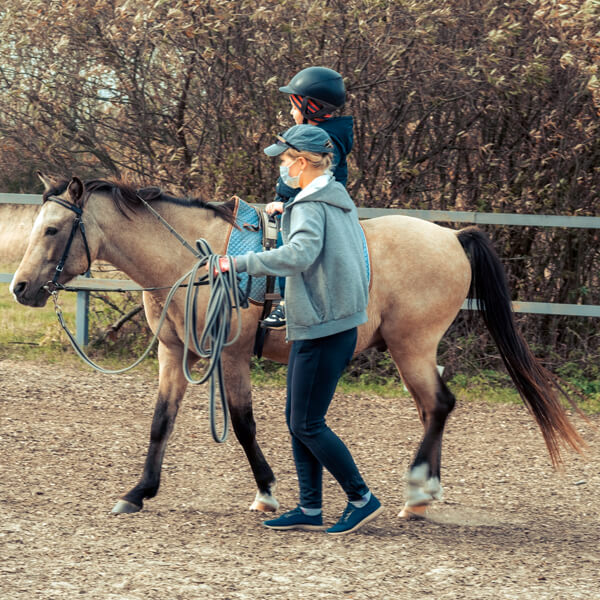 You can use Tenura non-slip fabric to prevent saddles from moving, cut the non-slip material to a suitable size and place it between the saddle pad and saddle. Now, as a rider, you can feel secure in the knowledge that Tenura grip fabric is doing its job and stopping any unwanted movement of the saddle.
Tenura non-slip fabric is also beneficial placed under yoga mats or other exercise mats to prevent them from moving whilst you're completing your exercise. Unwanted movement from your mat during exercise could lead to injury.
Tenura silicone is antimicrobial, perfect for use in areas where you will be around heavily used equipment that is likely carrying many germs and bacteria.
Adapting your equipment to be more disability-friendly can help when participating and taking up hobbies in sports. If you have any more ideas, you would like to share. We would love to hear your thoughts via our socials (Facebook, Twitter, Instagram and Linkedin).
(12/05/21 https://­dictionary.­cambridge.­org/­dictionary/­english/­running)
Posted in
Daily Living Aids
,
Independent Living
,
Non Slip Fabric
and tagged
Tenura
,
Tokyo Paralympics 2021
,
Paralympians
,
accessible sports
,
adaptive equipment
,
grip strips
,
grip rolls
,
bottle opener
,
non-slip floor mats
,
non-slip fabric
on .