non-slip fabric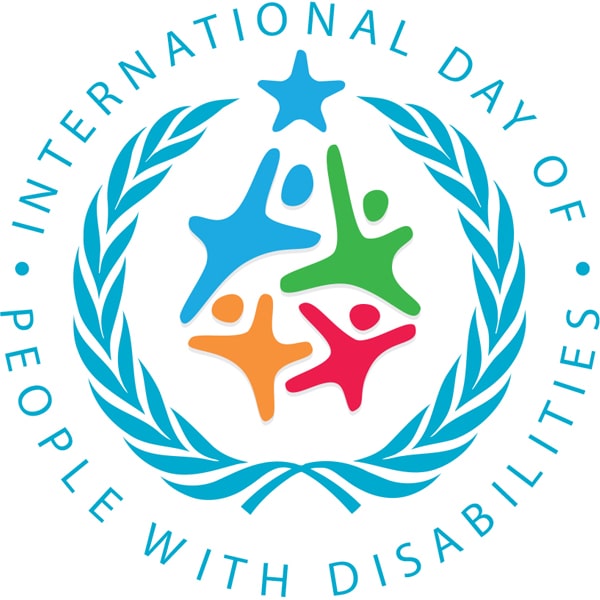 In 1992 the United Nations started the International Day of Persons with Disabilities. An observance day that gives us the opportunity worldwide to reflect and raise awareness of public health and ethical issues surrounding disabilities. On the 3rd of December, the world will come together to support this cause.
In the UK alone, 13.9 million people have a form of disability which equates to 22% of the UK population. In support of International Day of Persons with Disabilities, we have hand-selected some Tenura products that are of great value to those with a disability, and we are offering a 10% discount code you can redeem on these items.

An International Picture of People with Disabilities
Over 1 billion people worldwide have a disability, which is roughly 15% of the world's population.
In the UK, many of us have access to fantastic healthcare systems such as the NHS, but take a moment to think of the struggles a disability can have on a person in the developing world. We need to make sure that everyone has access to the help and healthcare they need.
Types of Disabilities and the Community
Another interesting point regarding disabilities is that there are many different types, with some affecting your cognitive behaviour, mental wellbeing or physical form.
Body dysmorphia has had substantial coverage in the news due to social media being a massive influence on our younger generation-this condition is a mental disability but can take a very physical form too. Our middle-aged population are currently feeling the effects of a high-calorie diet, which leads to many health implications. People in their later stages of life are often living with conditions such as dementia and heart disease. Adapting to a disability you weren't born with can be hard to overcome, taking serious will-power and a robust support system.
Disabilities are everywhere in life and can affect any age, which is why it is essential to be mindful and supportive. So join us in raising awareness this International Day of Persons with Disabilities.
Many things are connecting this community of people, and it's beyond any one condition. As many of us are affected by disabilities daily, we may not have a disability ourselves, but perhaps a family member, friend, or work colleague might. It is also a day to reflect on the hard work young carers in our community complete daily, doing their best to support their parents, it's almost inconceivable what they go through without any recognition.
We hear in the news, now, more than ever, that a disability is not always visible, which is why we should treat everyone with respect.

Education and the Disabled – Employment and the Disabled
The education system in England is one of the best in the world, we lookout for early signs of learning disabilities such as dyslexia (problems with reading, spelling and other language processing skills), dyspraxia (movement and coordination, language and speech) and ADHD (issues with paying attention, controlling behaviour and hyperactivity).
Education could be affected by a disability which later down the line could affect employability. Therefore, we must learn more about disabilities and adapt our schooling system to be as inclusive as possible.
Tenura Products can be Helpful to Those living with a Disability.
Visual Aids for the Disabled – Tenura Non-Slip Mats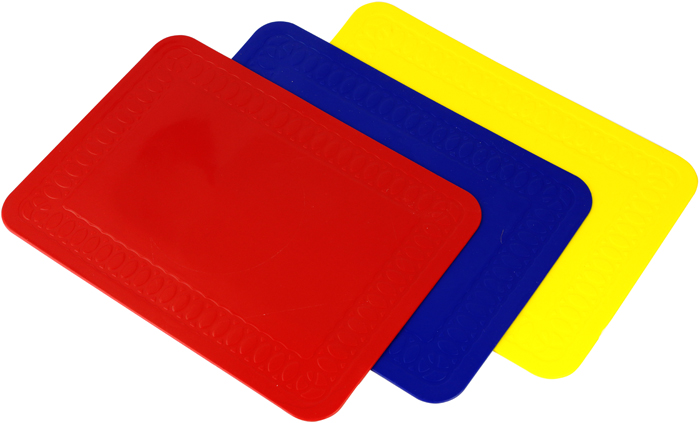 Tenura's silicone range comes in three bright colours and can be helpful visual aids for the disabled.
Red can signal heat or danger, so by placing a Tenura red non-slip mat in the kitchen, it can indicate that objects placed on its surface may be hot. By having that signal, a person can avoid touching the pan and prevent burns or other injuries. Of course, for a disabled person, an accident like a burn can affect their world differently. One disabled person may be unable to compute what's happened while another may not have felt the heat at all, and the burn goes untreated. There are many disabilities and many ways to help, with one being visual aids. This example demonstrates why it's super important to have visual aids and other disability aids around the home.
Tenura silicone non-slip mats are available in three bright colours-red, blue and yellow.

Bathing Aids – Tenura Non-Slip Bath Stickers
Dip your toe in the water of Tenura products with our most popular aid, Tenura non-slip bath stickers. Baths are notoriously slippery. To avoid injury, you can apply Tenura bath stickers. They help build confidence, and positively promote personal hygiene as the idea of a bath or shower is no longer as daunting knowing there's a bathing aid to help.
Bespoke Aids to Help in any Situation – Tenura Silicone Grip Strips and Grip Rolls
You can claim your 10% discount code off Tenura grip strips and rolls. You can create bespoke household aids as we see many customer wrapping strips of the grip roll around handles to make them easier and more comfortable to hold.
A disability often helped by Tenura grip roll is arthritis or other hand mobility impairment due to their decreased dexterity.
Tenura Jar and Bottle Openers
We all struggle to open jars and bottles. However, there is a solution, Tenura jar and bottle openers. Using these gadgets puts less strain on muscles and joints, which is vital for those living with conditions such as arthritis or other such hand deformity. This simple cooking aid can help to make one of the small daily tasks easier for a disabled person.
Tenura Non-Slip Fabric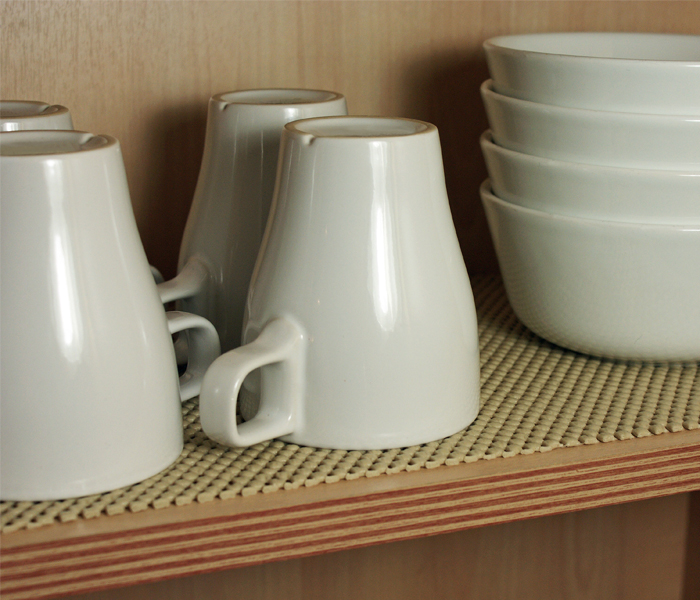 Another adaptable aid is the Tenura non-slip fabric which can be cut down to size and fitted to the area you want to add non-slip qualities. Our customers have lined bookshelves and cupboards with Tenura non-slip fabric as it protects the surface and the objects that reside on it.
The Future of Disabilities
In recent years, we have come so far with the way we can diagnose, treat and care for those with disabilities, but we still have not reached the pinnacle. As science experiments continue, and so does the hard work of the care keyworkers, we can all help to achieve and understand better than we have before.

Don't forget to claim your 10% discount code, IDPD20 at checkout.
There is so much to say on the topic of disabilities, and we can't cover it all in one blog. But you can join the conversation over on social media (Facebook, Twitter and Instagram).
Posted in
Daily Living Aids
,
Social Media
,
Tenura Updates
and tagged
Tenura
,
international day of persons with disabilities
,
discount code
,
disability
,
non-slip fabric
,
non-slip bath stickers
,
non-slip mat
,
non-slip mats
,
silicone grip strips
,
grip rolls
,
disability aids
,
household aids
,
bathing aids
on .
Good Afternoon folks and a happy new year to you all!
With the coming of the new year, we thought about how you use Tenura products and the possibilities of where we could expand them too. One area in particular in working or personal life is full of areas where a robust anti-slip surface or grip is needed is something we have never discussed in detail before, so we thought this was a perfect opportunity to do so.
Grips Aids for Tools for General Maintenance and Repair Work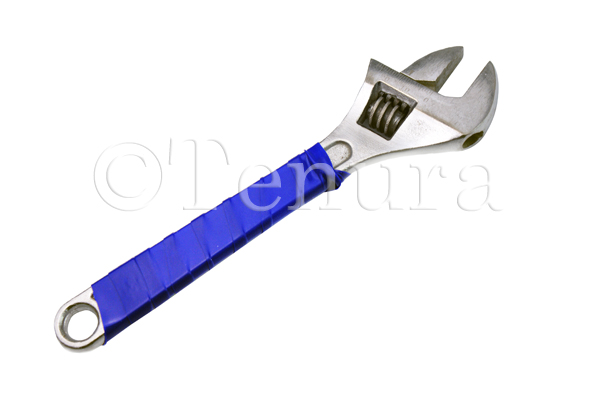 There are tonnes of tasks in the workplace and home which require the use of spanners, wrenches, screwdrivers, and many other tools, to tighten or loosen parts effectively, and a secure grip can often be necessary. These tasks can become pretty tricky for those with physical impairments or when an incredibly stiff bolt, nut, or screw doesn't want to budge. We think Tenura anti-slip grip strips and rolls would work flawlessly as grip aids for tools. By using grip strips, or cutting strips from a Tenura anti-slip roll and wrapping these around the handles of tools such as spanners, screwdrivers and pliers, you can dramatically increase the grip and comfort you have on them. This modification makes light work when using tools to twist, turn or lever to get tight or rusted nuts, bolts or screws loose and allows you to continue the maintenance of any machinery or appliance.
Stiff oil caps can also be a nightmare when trying to do routine maintenance on the car at home or in a garage. Without the use of a tool or protective layer, these can be hard to get off by hand. However, we thought about how this cap would fit nicely in our jar openers! By using Tenura jar openers on stiff caps and tops, you can effectively screw them open or closed without any pain or discomfort. Tenura silicone has grip-enhancing properties helping you to grip caps to remove them without putting stress and strain through your joints and muscles. Tenura jar openers are also very resistant to heat, allowing them to withstand temperatures of up to 250°C, making them ideal for use on warm or hot car parts.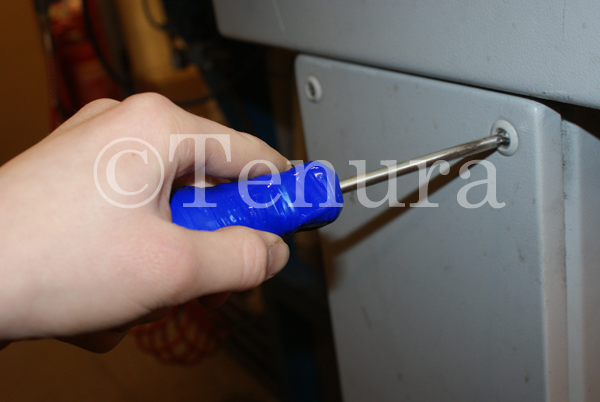 Tenura Non-Slip Fabric for Kneeling/­Support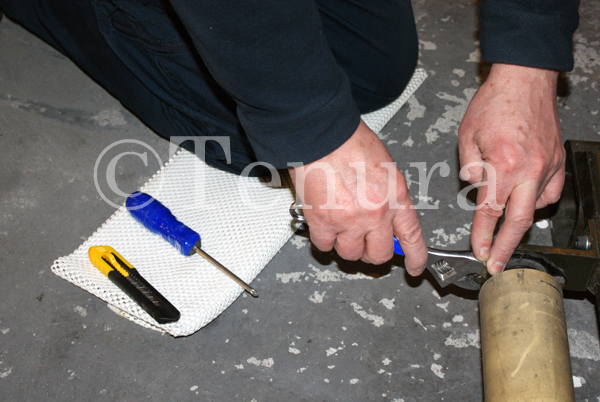 Kneeling on hard surfaces, while not only extremely uncomfortable to the point of being painful, could potentially cause long term damage to your knees. Tenura non-slip fabric is an ideal way to prevent this. By doubling over Tenura non-slip fabric, it will provide a comfortable cushion for you to work on without the worry of potential long term damage to your knees. Tenura's non-slip material is not only soft but non-slip, so it will not move when you do in most cases and will keep your tools in position until you need them. It also raises them from the floor and keeps them away from deep puddles of water, oil, or any other liquids. Non-slip material is also perfect when lying on the floor during maintenance to increase comfort and help extend the time you can spend working in a horizontal position. Tenura non-slip fabric, in most cases, is also easily washed, meaning it can be used again and again without the danger of contamination.
By using the Tenura jar opener as well as Tenura grip strips and non-slip roll and non-slip fabric, you can carry out car maintenance more comfortably and efficiently. You can make tasks in all areas of life much more convenient, and prevent potential damage and injury at the same time.
You can view and purchase Tenura's range of products directly through the website. Spend £50 on our website, and we will ship your order free of charge to anywhere within the mainland UK.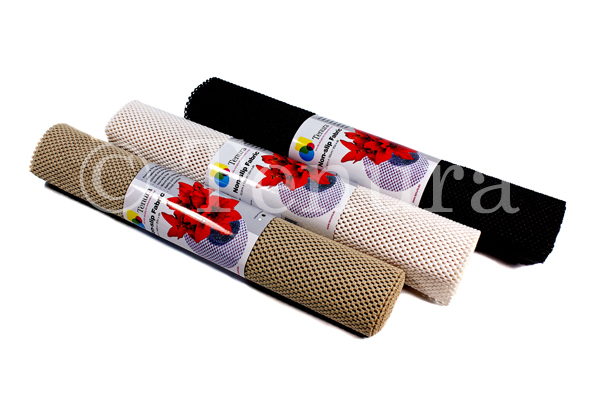 Tenura non-slip fabric offers a soft and comfortable anti-slip surface, which is useful in many areas around the home, such as on kitchen worktops, the dinner table and under rugs and carpet, to prevent movement. Electricians, mechanics, daring DIY experts and any other professional tradesmen or women who require specialist tools but don't want them moving around, potentially becoming damaged or lost, can also benefit from the use of non-slip fabric.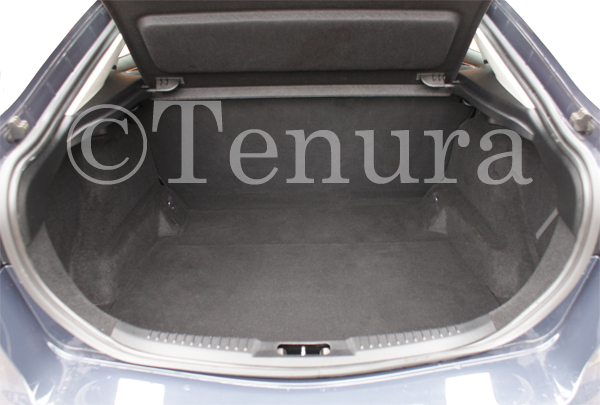 Recently, a very clever lady who works alongside us at Tenura came up with a brilliant idea. When driving in general, unless your boot is very small or pretty full, things will always slip, slide, and bang around. The moving objects may cause damage and spillages as well as be very distracting and startling when you are trying to concentrate on the road and other drivers. Tenura anti-slip fabric will help prevent this by allowing objects to sink into the material, enabling the material to form a non-slip grip around the base of the item. Tenura anti-slip fabric helps to prevent objects from sliding around the boot or bumping into others, causing possible damage.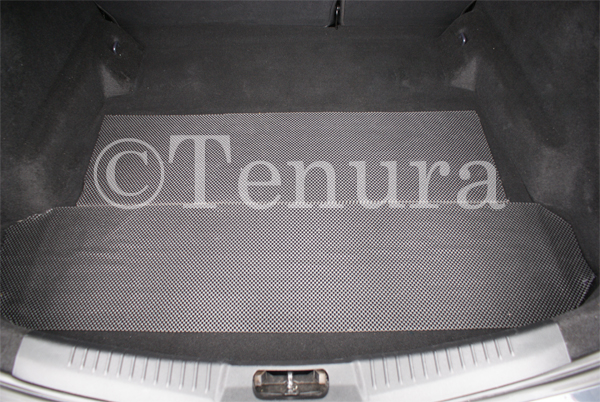 Anti-slip fabric is a durable material that possesses strong non-slip properties, and you can cut Tenura fabric to size with just a pair of scissors. It can also be washed with ease and is completely waterproof, meaning any spills and stains with food, drink, and many other liquids will not damage the fabric so that you can use it again and again. The fantastic qualities of Tenura anti-slip fabric make this material very useful for areas exposed to water.
Tenura non-slip fabric is available in 50.8cm x 182cm rolls and the following colours; white, black and beige.
For any questions on Tenura non-slip fabric and where to use it, please fill out the contact us form on the Tenura website.