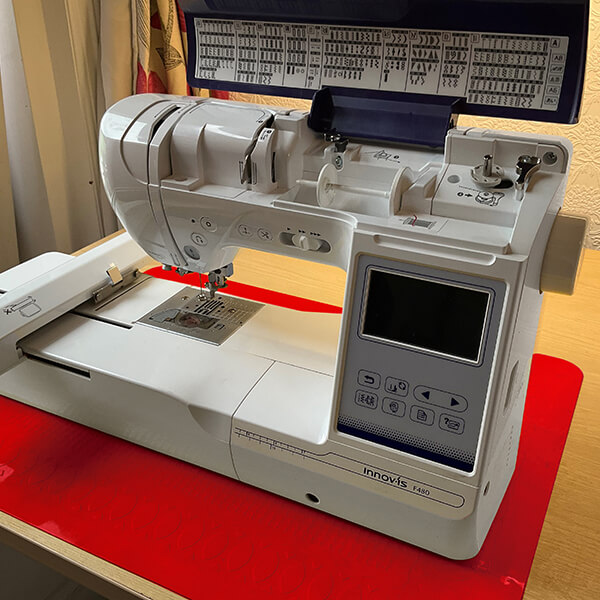 If you are wondering how to stop your sewing machine from sliding, we have a Tenura non-slip table mat. Place the table mat and your sewing machine on top to stop the sewing machine from sliding.
Sewing machines sliding is irritating; it can ruin the clothing article you are working on, but it can also cause scuffing and scratches on the table.
Stop Sewing Machines Sliding With a Tenura Non-Slip Mat
Tenura non-slip floor mats are a great size to go under your sewing machine and prevent unwanted movement due to the rigorous motion of a sowing machine when in use.
Keep Foot Pedals in Place with Tenura Anti-Slip Table Mats
Foot pedals that accompany the sewing machine can also be held in place by a Tenura anti-slip table mat. Place your pedals on the anti-slip mat to prevent them from sliding.
Enhance Your Designs with Non-Slip Fabric
Cut and incorporate Tenura non-slip fabric into your sowing design to add anti-slip properties to your creation. You could sow the fabric into the bottom of the slippers to prevent sliding on vinyl wooden flooring.
You may be sowing some clothing hanger covers, and non-slip fabric would be a useful characteristic of your hangers. If you are creating a rug, the underlay could be Tenura anti-slip fabric sewn to the back.
Prevent Spillages with Cup Holders
Tenura offers many products that prevent spillages, such as Cup Holders and silicone coasters. Your mug sits in the cup holder, providing a sturdy non-slip base for your drink, stopping spillages and liquid from staining your hard work.
We offer many helpful products to complete tasks such as sowing, drinking and bathing, and you can explore the Tenura product range on the website. You can also contact us for more information via phone or email.