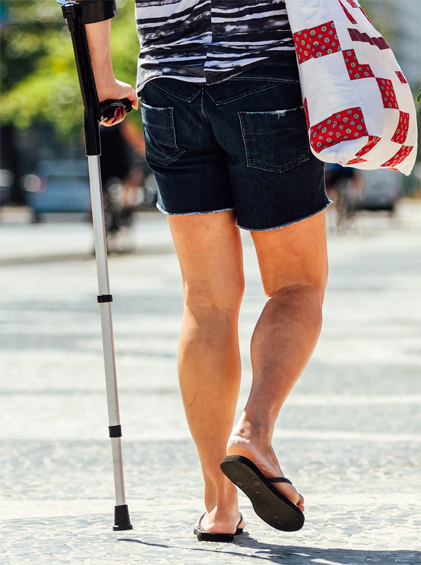 In the UK, there are 13.9 million disabled people, which equates to more than 1 in 5. Of course, not all disabilities affect mobility and when people think of mobility disability, they tend to think of those who require a wheelchair. In the UK, less than 8% of the population require a wheelchair. Mobility disabilities could include impairment to your limbs or spine or another part of the body that affects movement, grip and strength.
Mobility Month Discount Code
To help support those who are affected by a mobility disability, we have created a 10% off discount code for you to use at checkout today. We hope the Tenura living aids we have selected for the discount can be of help to yourself or someone you are supporting who has a disability.
Living Aids for People with Mobility Disabilities
Jar and Bottle Openers
Tenura silicone jar openers and bottle openers help you twist-off lids on jars or bottles. They also reduce the strain put on muscles, which is essential for those who have impairment to their strength. Save 10% off with the discount code AMUK20 today.
Coasters
Tenura coasters are small mats you can use for drinks and other objects such as ornaments to keep them held in place. The silicone has anti slip properties, which means that when an object is placed on the coaster it won't move with ease even if it is knocked, it doesn't slip, which helps you to avoid spills and avoid injury.
Floor Mats
Frequently, we see the anti slip floor mats placed where a person goes from standing to a sitting position and visa versa. It helps the user get a foothold, which aids them in standing. Often the Tenura anti slip floor mats are helpful for those who use a Zimmer frame, wheelchair or require additional help during sitting/­standing. It can provide an extra level of confidence as the person moves.
Table Mats
Tenura anti slip table mats help as objects such as a plate remain in place. It can be beneficial for people with mobility issues as the pressure can be used when eating with cutlery as the dish doesn't move as they eat. When you use the anti slip table mat in conjunction with the bottle opener/jar opener a person can twist off a lid, one-handed.
Developments to Mobility for the Disabled
Game developers and console creators in the gaming industry are continually developing alternative products that are inclusive to those who have disabilities. There are many adaptive technologies available on the market and some that are in development. It is very encouraging and great to see as the world is getting more and more accessible for those with disabilities, which is important to their well being.
Making sure that someone with a mobility disability feels like they are being supported. More places in the UK are becoming accessible. A great guide to help people find places to visit is Euan's Guide. This is a website that reviews events and locations in terms of their accessibility.
Technology is continuously developing to help those with disabilities. But for your day to day living the Tenura range can be a great help. That is why we have chosen to give you a 10% discount code for you to use at checkout today.
Caring for those with a Mobility
Training can be a great help when you are taking care of those who have a mobility disability. Of course, you can find lots of information on the internet, but make sure you use reliable sources such as the NHS website. Both allow you to develop knowledge of disabilities and how to address and help people who have limited mobility.
Mobility Month Discount Code
To claim the 10% discount, use the code AMUK20 at checkout (The code will be valid for the month of May). Enjoy our discounted living aids and have a great Mobility Awareness Month.
Follow the hashtags #Disabi­lity­Awa­reness and #MobilityMonth to stay up to date with the Mobility Awareness Month campaign and share your own stories with others.
You can connect with us on our social media platforms: