donate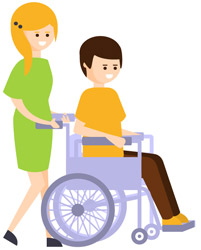 Charity Fun Runs are a great way to support a cause that you wish to donate. Prepare for the run to avoid injury and get friends involved; it provides a fantastic reason to start getting fit and into a healthy lifestyle. Train and raise money together to make the most out of your fun run. There are lots of types of charity runs out there. If you are extremely competitive and have an incredibly high fitness level, you may opt for a marathon. But if you want the more fun side of things, the Colour Run is a great place to start. If you don't mind getting covered in mud, there are lots of those around too.
Runs are a great way to get involved with a charity that means a lot to you. Many of us have been affected by cancer in one way or another. We can become a collective, run and donate for those who may be fighting the battle. Therefore, making the Race For Life run all that more special and a necessary time to reflect.
Rough Runner
Have you ever watched Total Wipeout, Ninja Warrior or Takeshi's Castle? Well, now it is your turn to tackle the only TV game show-inspired obstacle course. There are three levels of challenges, so there is something to suit your fitness level. There is a kid's zone so you can complete the course without worrying about your little one. Again, get sponsorships and donate to charities that mean something to you. There are six locations with a total of seventeen runs around the south of the UK there are various dates available from April 17th to October 4th. If you are interested, please look for a run suitable for you. I can't wait to see you tackle something similar to the Big Red Balls.
Website: https://­roughrunner.­com/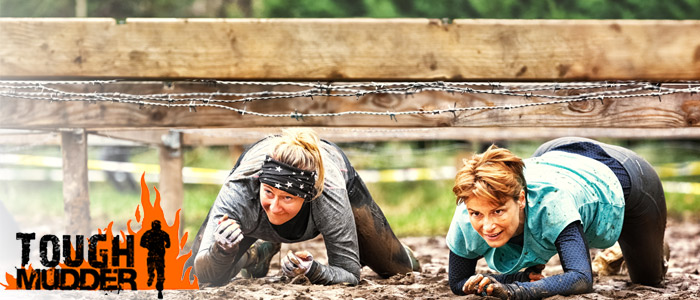 Tough Mudder
This fun run is more of a challenging obstacle course, packed with ice, ropes, walls and team-building exercises, leading to mud-caked mayhem. This run is team-orientated, so do not worry if you get stuck, your brilliant Tough Mudder companions will help you out. Seek sponsors to donate to a cause that is close to your heart. Fifteen runs are going on throughout the year from April 17th till September 10th, so if this sounds like the charity run for you, sign up!
Website (https://­toughmudder.­co.­uk/)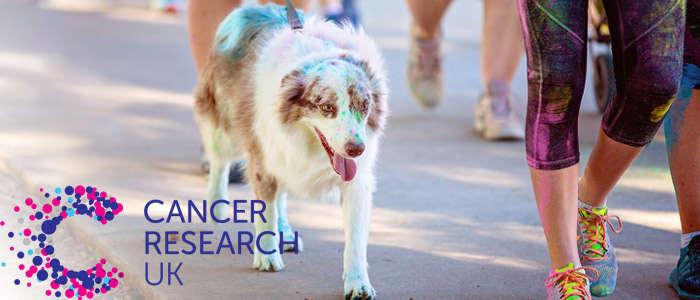 Cancer Research UK (Race For Life + more)
This charity hosts lots of runs throughout the year in which you can take part. From a 5K (3.1 miles) run to marathons (26.2 miles) and even ultramarathons, if you want to take on a bigger challenge. Many of us in the UK know somebody who has suffered from this disease and therefore, it is a really important cause. You can walk the marathon if preferred and you can always bring a friend for extra support and to help raise more money for this worthwhile cause. Your friends can even have four legs in some of their races, yes that's right, you can bring along your dog (Hosted in Stevenage 03/5/20 + more).
Website (https://­www.­cancer­rese­archuk.­org/­get-involved)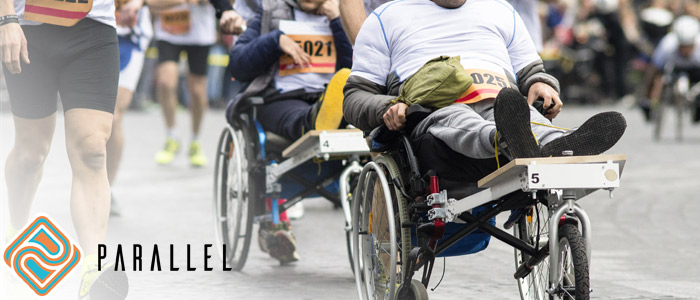 Parallel
The first-ever accessible fun run has been set up for all to participate but is inclusive for those persons who are disabled or have a lack of mobility. This charity fun run started back in 2015 and has been growing year on year. It's held at Windsor Great Park. A partner to the organised race is Super Sensory 1km meaning your sense of taste, smell, hearing, touch, and sight will all go on this fun run too, I wonder what is in store for runners this year. There is also a Festival of Inclusivity to attend, full of zones in which you can eat, meet new people and try something new. The event has a wheelchair football court, family zones and more. Sign up and race on the 28/06/20.
Website (https://­www.­paral­lel­lif­es­tyle.­com/)
Trinity Hospice
Trinity Hospice Night Run is a local run near the Tenura head office and is in the heart of Blackpool, taking place under the famous Blackpool Illuminations. How fantastic is that! The charity run is in support of Brian House Children's Hospice and will be taking place on 02/09/20.
Website (https://­www.­trinityhospice.­co.­uk/­our-events/­detail/­night-run/)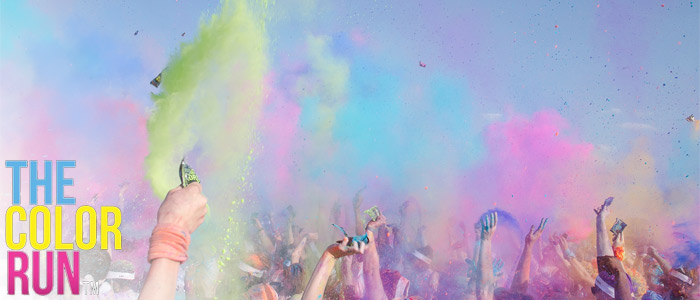 The Colour Run
This charity fun run is also named "The happiest 5K on the planet". Now, if that doesn't make you get involved, then perhaps the lively atmosphere, a big release of endorphins and being covered in the paint might? The Colour Run has seen over 7 million people participate in over 40 countries. Their mission is to bring people together and make the world a happier, healthier place. You can get your friends, family, work colleagues and more to support you and help you to raise money and awareness for a cause close to your heart. There are 4 Colour Runs this year around the UK, so pick one and get involved.
05/09/20 Cardiff 12/09/20 Manchester 19/09/20 London 26/09/20 Leeds
Website (https://­thecolorrun.­co.­uk/)
Seen an event you would like to get involved in? You can sign up to any race via their website. There is a fee that helps towards the cost of the event and a portion of it is donated to charity if the fun run is similar to those held by Cancer Research UK.
If you get involved, please tag us in your social media posts about the event, so we can help celebrate your success. We can't wait to see what you get up to and how much fun you've had!