highlighting objects & hazards
Tenura's range of anti-slip and grip enhancing products are designed to create independence around the home. With their excellent anti slip qualities, they make day to day tasks easier and more manageable by increasing grip and comfort.
Additionally, their vivid shades of blue, red and yellow allow Tenura daily living aids to stand out and be more noticeable, particularly in environments with more neutral décor. With this feature they can be used to highlight important objects or potential hazards.
The colours can be beneficial in the following ways: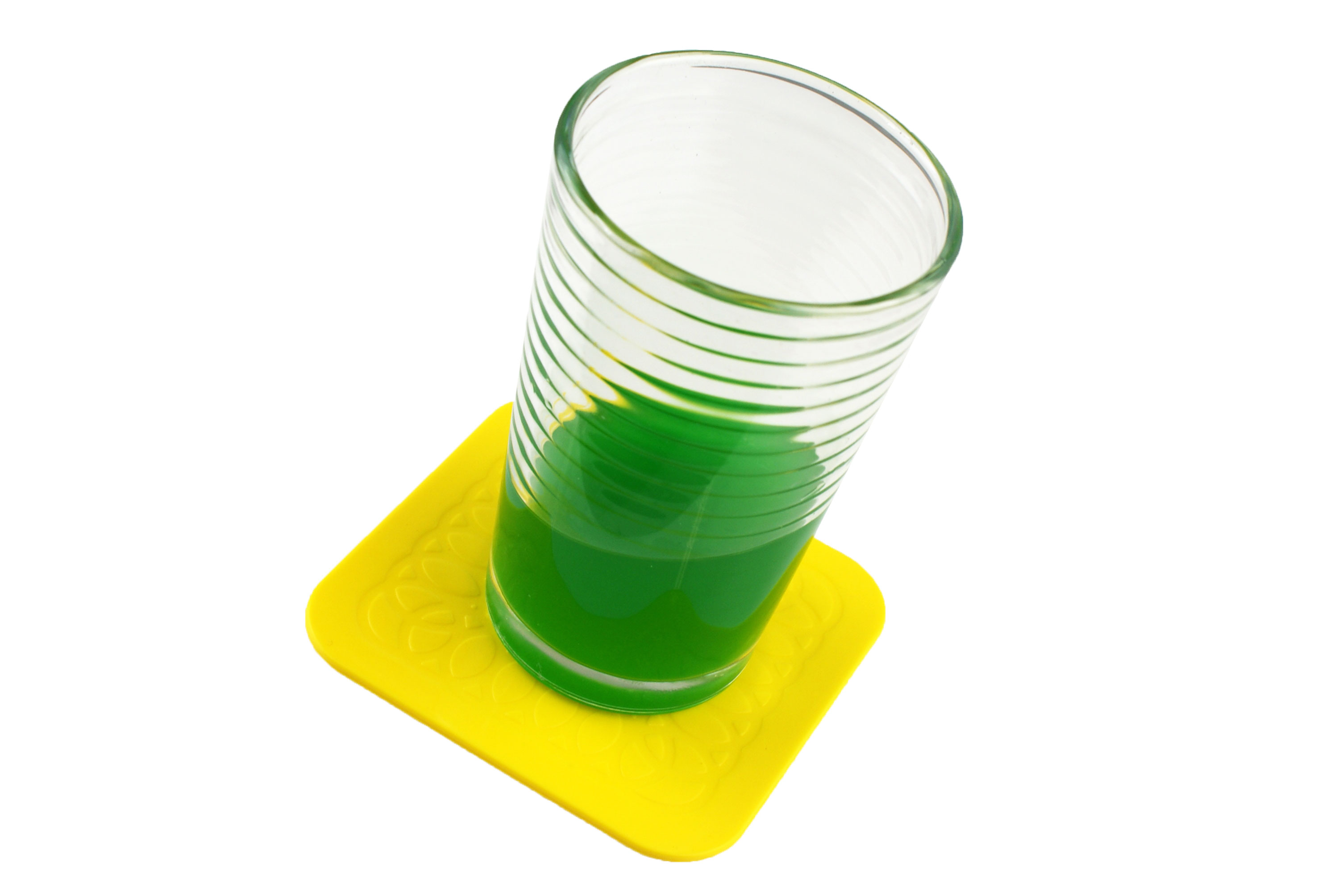 Yellow
The lightest colour and in times of low lighting or even when it is dark, yellow is the most visible. Tenura products in yellow would be ideal to use at night, such as coasters for glasses of water and yellow mats for essential items such as glasses or hearing aids.
Red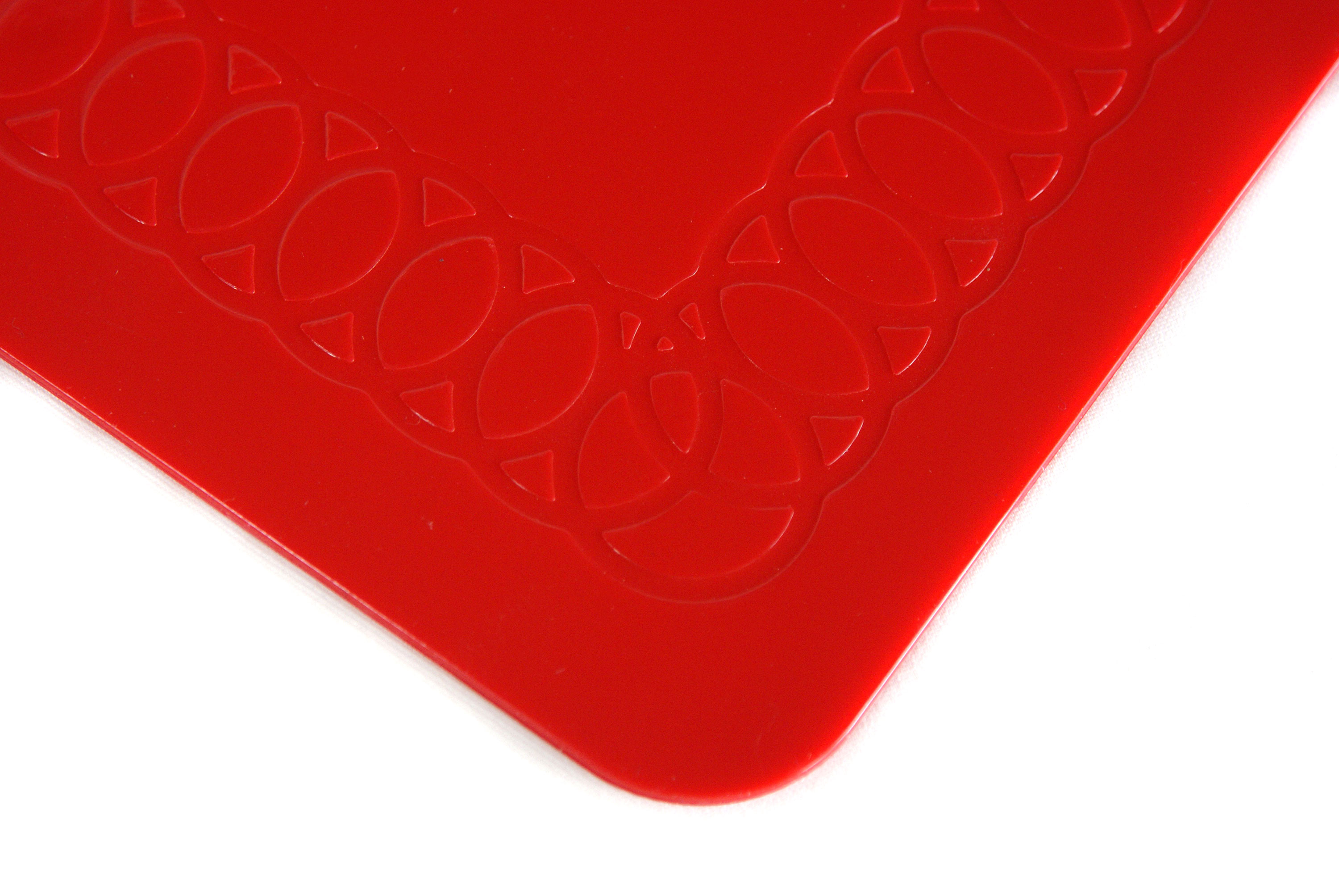 The colour Red commands attention, whether it be for warnings and danger or for something important you didn't want to miss. Resting pans or dishes that have just come off the stove or out of the oven on a red Tenura mat will help to warn yourselves and others that the pan is still hot, and much like silicone trivets, it will protect the surface while the pan or dish cools. It is safe to do this as Tenura mats are heat resistant up to 250°C.
Blue
Blue is a cool, calming colour and due to this is suitable for use in places of rest such as bedrooms and living rooms. As it can provide contrast to lighter wooden furniture, placing items upon them means that it is easier to spot.
Organise the Kitchen with Tenura
Food prepping in the kitchen is key to helping the later processes. Using Tenura daily living aids to organise your prep area, whether it be for organising utensils, prepped food or both, you can create a contrast of colours to help you identify items much quicker. Red mats can also be used to signify sharp knives or electrical items.
The Tenura Grip Strips and Rolls are also ideal kitchen aids. They are available in both blue and red, ideal for adding enhanced grip, but also can be a useful reminder that blue handles are safe, and those that are red could possibly still be hot.
Tenura in the Garden
With plants, furniture and tools a lot of the time being virtually the same colour, easily identifying that trowel you put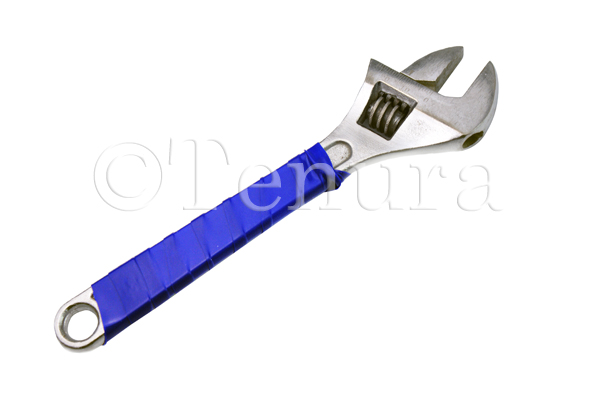 down can sometimes take longer to find than it should.
Tenura grip strips and rolls can be used to help in these situations by wrapping around tools and handles to enhance grip and make them stand out from the rest of the garden décor. Wrapping the material around tools such as spades will help to make tasks more comfortable too, in addition to the grip increase you will benefit from by using Tenura strips and rolls.
Tenura strips are pre-cut and ready to be wrapped around the object of your choice allowing you a quick, ready to use, grip-enhancing solution. Rolls are available in various sizes, colours and adhesive and non-adhesive versions which increases the application possibilities and they can also be cut to size to suit your needs.
You can view and buy Tenura daily living aids directly from the website. Orders £50 and over are posted free of charge*.
If you would like to speak to a member of our sales team for more information or to place an order, you can do so by phone. Alternatively, complete the contact us form and we will get back to you as soon as possible.
*UK mainland orders only. Order sub-total must be £50 plus to qualify for free shipping