phthalates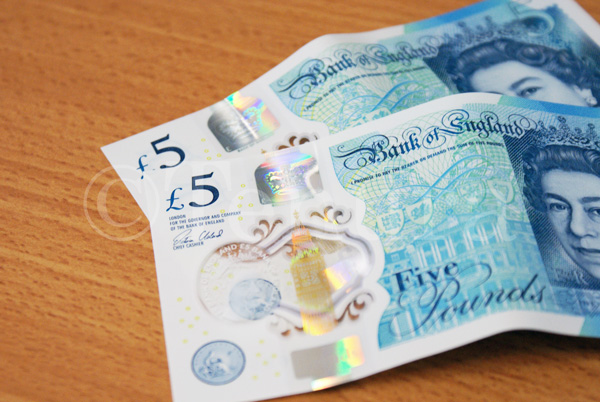 A lot of media attention has focused on the new British plastic £5 bank note containing animal fats, the use of animal fats is controversial for vegans and vegetarians. The proposed new plastic £20 note will contain palm oil. While being more vegan friendly, the implications of the use of palm oil is the processes to obtain this oil devastates forests, leaving many animals without their natural habitats in which they reside. They say they are going to be producing the new plastic £20 notes using sustainable palm oil, but the jury, as ever, is out.
But what purpose do those oils and fats serve? The answer; they are used as phthalates. The phthalates soften the plastic making it malleable, without them they would be harder and brittle. What is interesting is that the plastic note manufacturer took an interesting and safe approach. They used a safe phthalate, not something harsh like DEHP, DINP, DIDP etc.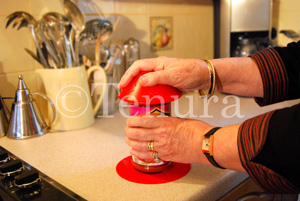 Tenura takes a strict approach to plasticisers, we believe that objects which are handled regularly should not contain them. Unlike other companies which offer PVC materials laden with phthalates (DEHP, DINP etc) we take a different approach, heavily plasticised PVC materials were developed in the 1960's and viewed as the future product; cheap to produce, easy to mould and possessing an initial level of tack. From the 1980's onwards research soon highlighted high level health risks, so much so that PVC phthalate use is banned for use in hot food containers, children's toys and objects that be placed in a child's mouth. The EU, the US Federal Government and especially the states of California and Oregon have progressively legislated against their use. When we created the Tenura range of daily living aids, non-slip bottle & jar openers, place mats and cup holders, we wanted to use modern materials. Silicone is a green material, that can be used to produce products without any phthalates.
For more information, you can contact us by phone, live chat or by filling out the contact us form on the website.
We know that phthalates found in PVC are known to have an effect on the body, developing children in particular. One of the main causes of contamination with phthalates is when food or liquid is placed into a plastic container. The phthalates present in these can then leech into food and beverages, which can then transfer to your body. This can cause many problems ranging from cancer to defects in childbirth, or making conception less likely or not at all.
Some of the most dangerous chemicals known to leak out of phthalates is BPA, or bisphenol A. This chemical has little to no effect in small doses, but when ingesting or coming into contact with larger doses of BPA it can have serious effects. These effects had previously been tested on Mice, which resulted in mutations to their reproductive systems. Exposure to BPA can potentially lead to an array of problems in later life.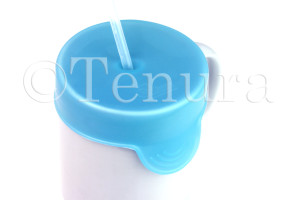 Hot beverages are the norm in this country, and who doesn't like a hot chocolate, tea or coffee every now and then? This can be a real worry, as the container you make the hot beverage in can possibly be exposing the user to health risks. However, the main immediate worry with Adults who have impairments to strength of grip, or basic motor skills and children is the risk of spills, potentially resulting in burns, unless covers are used for cups and beakers.
Tenura have produced silicone Cup caps for this very reason!
Cup Caps are designed to create a seal that virtually prevents spills, and is operated by inserting a straw through the centre eyelet. We use silicone instead of PVC; this ensures the product is chemically inert and non toxic. The only additive is an anti-microbial compound, which prevents mould and protects against a range of bacteria, including E-coli, klebsiella and MRSA. This provides a good protection against hot and cold liquids potentially spilling out. The additional benefit of using silicone is that it can withstand temperatures up to 250°C, though we recommend you allow your hot beverages to be cooled slightly before placing a Tenura Cup cap on top.
Tenura Cup caps are available to buy now from our website. For more information please contact us by email or phone.