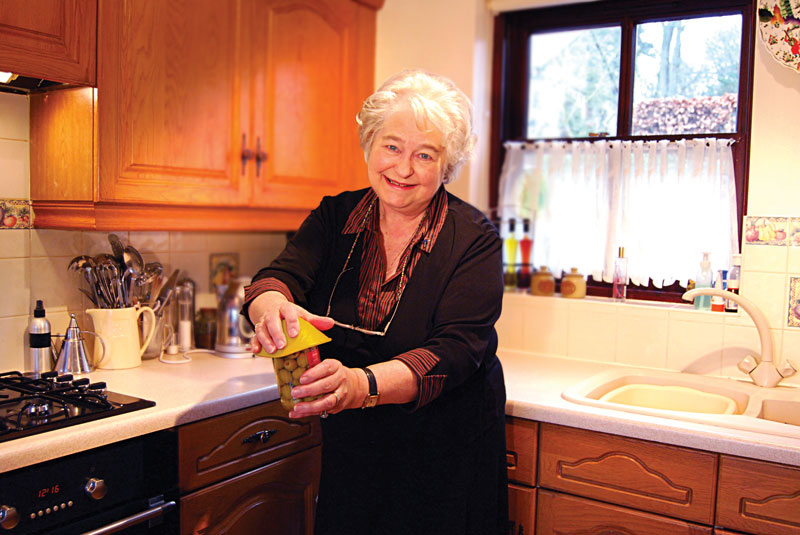 Tenura is more than a range of products. Tenura aims to become a system within a person's lifestyle to help with impairments to strength or grip.
Tenura anti-slip daily living aids provide additional grip and can be used by everyone. Designed specifically to help the elderly and disabled, but can be used by anyone to help maintain independent living.
Our main range of daily living aids uses high-quality, injection-moulded silicone. The silicone is an efficient material in terms of grip and comfort, and this means that, unlike other manufacturers, our products are free from toxic substances and phthalate plasticisers.
Tenura daily living aids are perfect in all environments, including domestic and clinical use. They can be used universally as the antimicrobial properties of the silicone prevent fungi and bacteria from harbouring. This is paramount for those who are elderly and disabled as they are more susceptible to disease. In a clinical environment, it is important to prevent the spread of diseases, and Tenura daily living aids can help maintain cleanliness.
From jar openers to anti-slip coaster and mats, the whole silicone Tenura daily living aid range is exceptionally durable, dishwasher safe (withstanding temperatures of 250°C), has hygienic, anti-microbial benefits and non-slip properties. The beneficial properties of Tenura daily living aids apply well to all environments. For instance, if you need additional grip when opening a bottle, the silicone bottle opener provides just that. The anti-slip properties are useful when it comes to the table mats and floor mats, as objects placed on them, such as a mug of hot coffee will be held firmly in place and if knocked, will remain standing. This helps our customers to avoid spillages, breakages and even injury.
Our additional products to the main range, such as non-slip fabric, Tenura Extreme adhesive mats and our bath and shower stickers, are becoming welcome additions in people's homes. Tenura daily living aids are versatile in use, durability, effectiveness and are competitively priced.
If you or someone you know is finding regular day to day tasks a challenge, we have a solution.
With the Tenura blog, we aim to provide you with informative, engaging content, from how Tenura can help you achieve an independent lifestyle, to stories of life experiences made better with new innovative designs and technology in the industry. Subscribe to the Tenura blog here.
For updates via social media, please follow us on Facebook, Twitter and Instagram.