grip
Hands are very important to Humans, we use them in everyday life, more than we actually realise. Unfortunately hand movement and grip can be impaired due to age, disability, or injury. This can pose problems as it can make everyday tasks more difficult or next to impossible to accomplish.
Recently, a new training programme to rehabilitate impaired hands has been discovered, with fantastic results. Thanks to a novel new training method, using a virtual reality programme, patients can now attempt activities like using a knife and fork, or pouring liquid out of a bottle without the dangers of spills or injury, this software allows the user to interact with a computer generated copy of a bottle, a knife and fork, or any other object.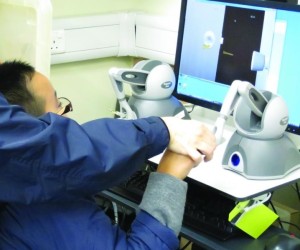 Meaning anything they 'drop' or 'spill' won't actually create a mess, or cause themselves injury, they can simply reset, and try again. This software, however, can replicate the weight and force of an object, a computer generated water bottle will have the weight of a real life water bottle and tilting the bottle will cause the weight to adjust. This is a revolutionary piece of technology as we can now create virtual objects and interact with them, as though they were sat in front of us in real life.
Dr Choi, one of the doctors conducting this training has said that using this simulation program increases the range of rehabilitation methods, to help more patients with impaired hands. In the future they will combine this rehabilitation method with traditional therapy to create a new customized rehabilitation programme. This technology is an exciting discovery, which, in time, could help many other people with different impairments!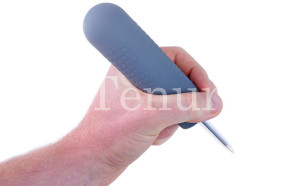 Tenura specialises in materials catered to help those with grip impairments, from jar openers, to cutlery grips, we can provide an effective solution, and make simple tasks easier in every day life.
Our new Tenura video is an introduction to the silicone daily living aid range, presented in various ways Tenura products can be helpful around the home.
Be sure to check out our YouTube channel to stay up to date with products, services and more!
Our statement is essential and something we wish to deliver to customers through our products and publications. Tenura daily living aids can provide additional help in areas around the home, making it a more accessible place to live. Independent living is essential for the wellbeing of elderly and disabled people. It can bring them joy as they remain at home. For the relatives of those who require daily living aids, it can build their confidence, knowing that their loved ones have the means to live independently.
We hope you enjoy watching it as much as the team did making it and we wish to continue to produce daily living aids that are innovative in design and purpose-built to help our customers in their daily lives. Tenura will always aim to be a leading brand in the industry, delivering high-quality daily living aids that are packed with benefits. A few benefits of our silicone daily living aids include:
Dishwasher safe (withstanding temperatures of up to 250°C)
Non Toxic and free from phthalate plasticisers
Antimicrobial, preventing fungi and bacteria from harbouring
Non-slip, helping you to avoid spillages, breakages and injury
Tenura daily living aids are also a great addition to care homes and clinical environments. They have been popular with occupational therapists for the purpose of rehabilitation. If you do require a large bulk purchase or wish to speak to a member of the sales department, please get in touch via phone, or the contact us form and we will get back to you as soon as possible.
We hope to release some more videos to introduce you to our expanding range of daily living aids, so to stay up to date with Tenura, please subscribe to the YouTube channel. Please leave us a comment and let us know what content you would like to see in the future.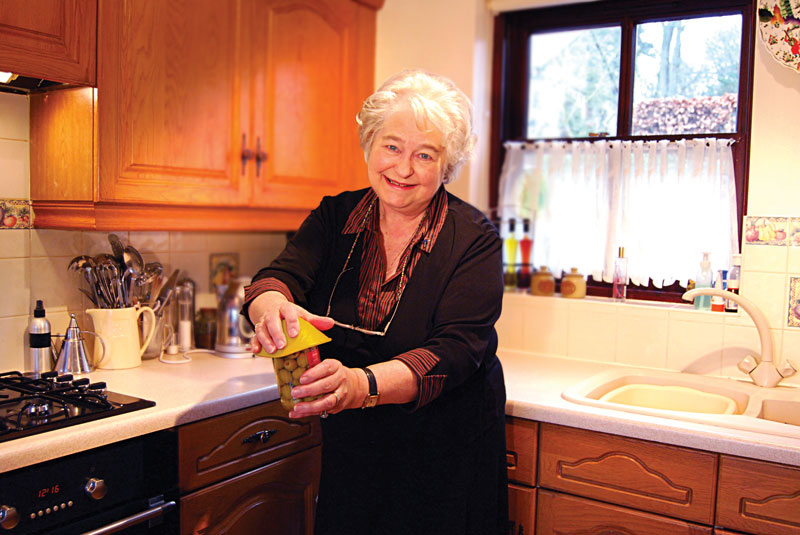 Tenura is more than a range of products. Tenura aims to become a system within a person's lifestyle to help with impairments to strength or grip.
Tenura anti-slip daily living aids provide additional grip and can be used by everyone. Designed specifically to help the elderly and disabled, but can be used by anyone to help maintain independent living.
Our main range of daily living aids uses high-quality, injection-moulded silicone. The silicone is an efficient material in terms of grip and comfort, and this means that, unlike other manufacturers, our products are free from toxic substances and phthalate plasticisers.
Tenura daily living aids are perfect in all environments, including domestic and clinical use. They can be used universally as the antimicrobial properties of the silicone prevent fungi and bacteria from harbouring. This is paramount for those who are elderly and disabled as they are more susceptible to disease. In a clinical environment, it is important to prevent the spread of diseases, and Tenura daily living aids can help maintain cleanliness.
From jar openers to anti-slip coaster and mats, the whole silicone Tenura daily living aid range is exceptionally durable, dishwasher safe (withstanding temperatures of 250°C), has hygienic, anti-microbial benefits and non-slip properties. The beneficial properties of Tenura daily living aids apply well to all environments. For instance, if you need additional grip when opening a bottle, the silicone bottle opener provides just that. The anti-slip properties are useful when it comes to the table mats and floor mats, as objects placed on them, such as a mug of hot coffee will be held firmly in place and if knocked, will remain standing. This helps our customers to avoid spillages, breakages and even injury.
Our additional products to the main range, such as non-slip fabric, Tenura Extreme adhesive mats and our bath and shower stickers, are becoming welcome additions in people's homes. Tenura daily living aids are versatile in use, durability, effectiveness and are competitively priced.
If you or someone you know is finding regular day to day tasks a challenge, we have a solution.
With the Tenura blog, we aim to provide you with informative, engaging content, from how Tenura can help you achieve an independent lifestyle, to stories of life experiences made better with new innovative designs and technology in the industry. Subscribe to the Tenura blog here.
For updates via social media, please follow us on Facebook, Twitter and Instagram.