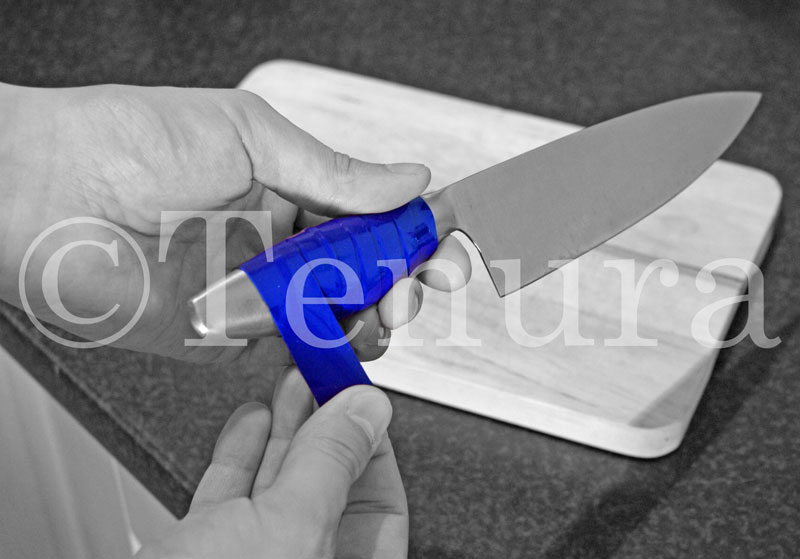 Arthritis causes loss of grip strength in many people, hand movement can be painful and one sharp hit of pain could have even more painful consequences, especially when it comes to using sharp kitchen utensils.
The use of knives in the kitchen is a risky business anyway, a lack of concentration could mean an injury, but with arthritis, the risk of injury could be greater.
Tenura anti slip grip strips are the perfect arthritis aid for this particular job, allowing you to enhance grip on the handle of the knife, as well as build up the handle to a more manageable size that your hand feels comfortable with, relieving the joints and allowing them to move as freely as possible, maintaining control of the knife.
Using Tenura anti slip grip strips will increase confidence and allow you to perform daily tasks freely without struggle.
Take a look at our range of arthritis aids and see which could work well for you in your daily activities.
For more detailed information on arthritis and help with understanding and living with the symptoms, please visit the National Rheumatoid Arthritis Society website and join the ever-growing community.