Expo
Are you ready for a transformative experience in assistive technology and daily living aids? Look no further than the upcoming Rehacare Expo 2023, set to take place from September 13th to 16th at Messe Dusseldorf, Germany. This year, Tenura is thrilled to be part of this prestigious event, showcasing our cutting-edge solutions to make everyday life easier for people with disabilities.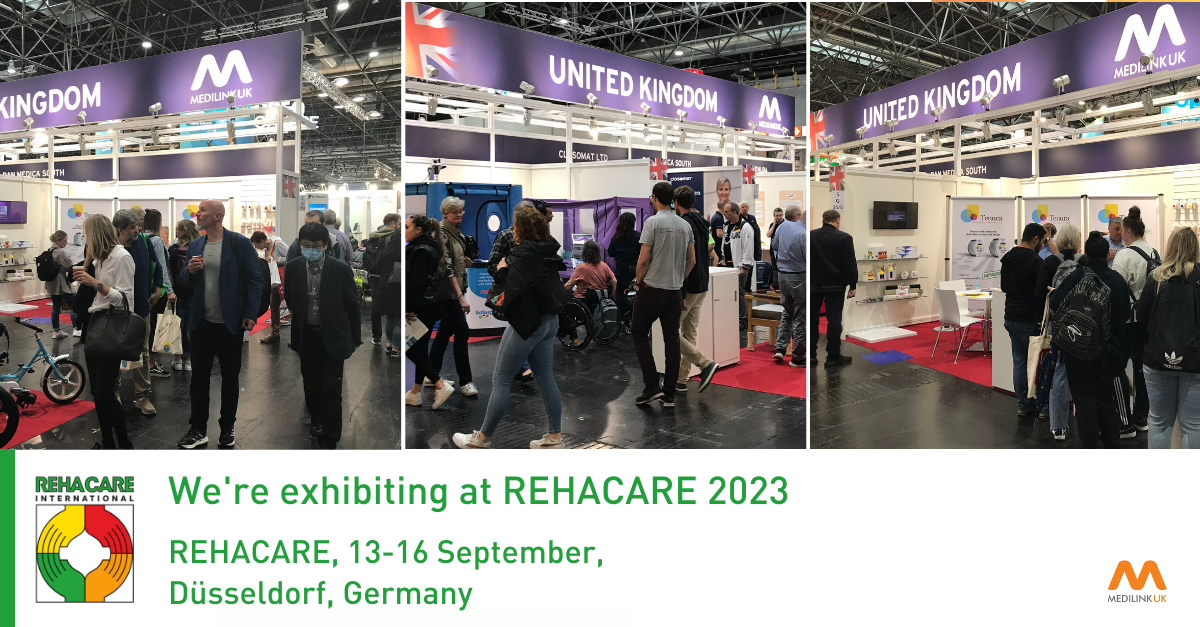 Where to Find Us - Hall 5, Booth G35-4
Discover Tenura at Hall 5, Booth G35-4, located within the vibrant heart of the Rehacare Expo. Our strategically positioned booth is designed to provide you with easy access to our extensive range of innovative daily living aids.
What Rehacare Expo Is All About?
Rehacare Expo is not just an exhibition; it's a dynamic platform that unites professionals, caregivers, and individuals with limited mobility in their quest to explore the latest advancements in assistive technology. For over four decades, this expo has been the epicentre of innovation, bringing together a global community committed to enhancing independence and improving the quality of life for those facing mobility challenges.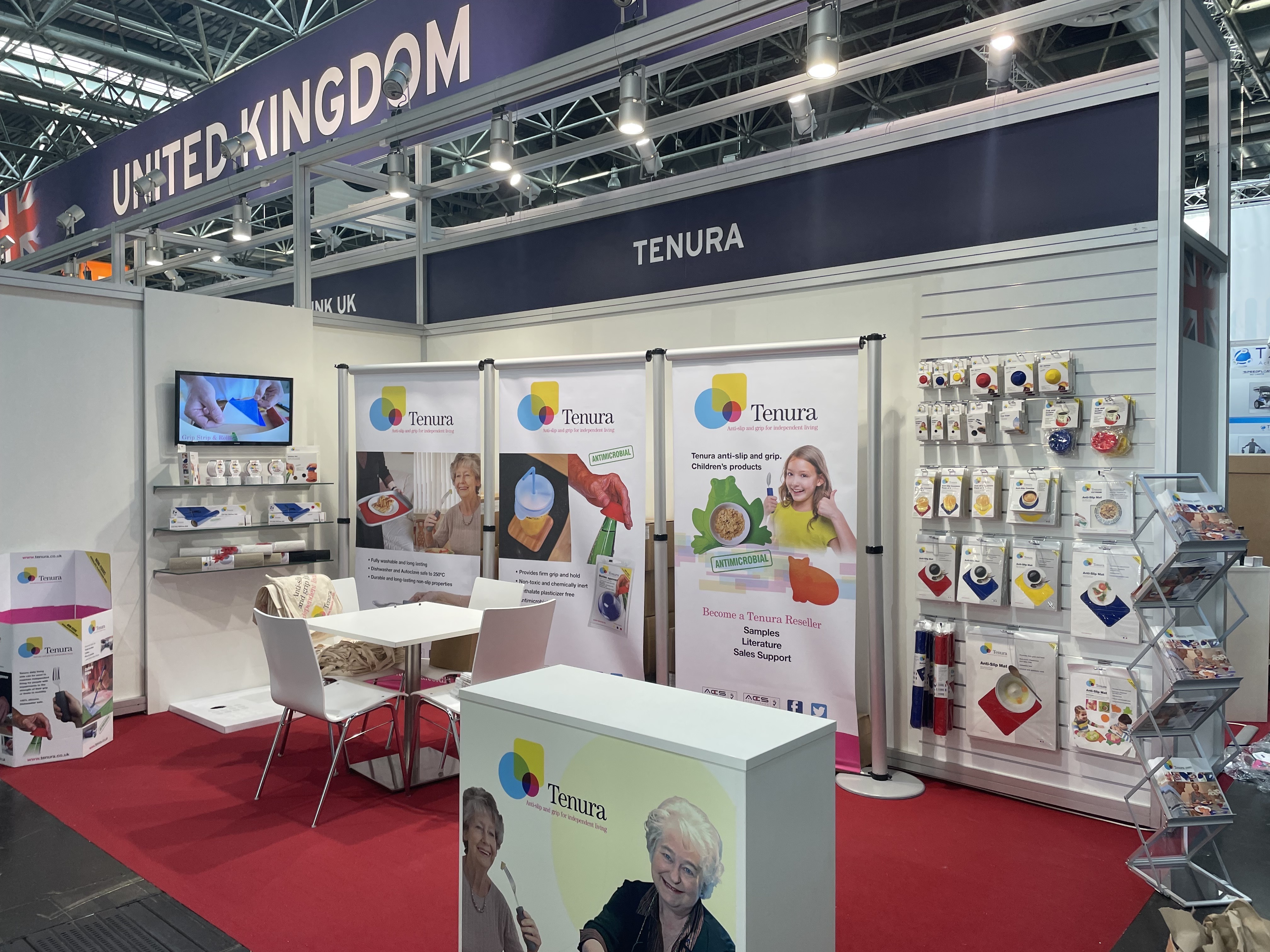 What to Expect at Our Stand:
Live Demonstrations: Step into the world of Tenura products through our captivating live demonstrations. Here, you'll have the unique opportunity to witness how our aids seamlessly integrate into daily routines, from opening jars with ease to confidently gripping utensils. Our friendly experts will guide you through each product's functi­ona­lities, ensuring you leave our booth empowered with knowledge.
Free Sample Packs: We're delighted to offer exclusive sample packs to all expo attendees who visit our booth. These carefully curated packs contain some of our most sought-after daily living aids. Take these aids home to experience firsthand the exceptional quality and effectiveness of Tenura products. It's a hands-on opportunity to discover how our solutions can enhance your daily life.
Interactive Questionnaire: Engage and influence the future of Tenura products! We value your input, and that's why we've set up an interactive questionnaire at our booth. Share your thoughts on potential new product colours and let your preferences shape our designs. Your feedback matters, and we're excited to involve you in this creative process.2
Connecting with Some of Our Team?
At Tenura, we believe that a personal touch makes all the difference. Our dedicated team members will be on hand, eager to engage with you. Whether you have questions, need product recom­men­dations, or simply want to share your experiences, our team is here to assist. We share your passion for enhancing the quality of life, and we're committed to helping you find the ideal solutions tailored to your unique needs.
Our New Brochure?
One of the highlights of our presence at the Rehacare Expo 2023 is the unveiling of our brand-new Tenura brochure. This comprehensive resource is a reflection of our commitment to empowering individuals with disabilities. Within its pages, you'll find detailed information about our extensive range of daily living aids, including their applications, features, and the invaluable benefits they offer. Whether you're a healthcare professional, caregiver, or an individual seeking to improve daily living, this brochure is your indispensable Tenura guide.
When Is Rehacare Expo?
The Rehacare Expo 2023 is scheduled to take place from September 13th to 16th, marking four days of inspiration, innovation, and transformation in the field of assistive technology.
How Is Rehacare Disability Friendly?
Rehacare Expo is committed to fostering inclusivity and accessibility. The event is meticulously designed to be disability-friendly, providing an accommodating environment for all attendees. From accessible facilities and signage to dedicated support services, Rehacare ensures that every visitor can fully engage and enjoy the expo experience
Stay Updated with Tenura
If you're unable to attend the Rehacare Expo in person, don't miss out on the action. Stay connected with Tenura by following us on our social pages! We post on socials weekly showcasing our products and providing more information.
Facebook Twitter Instagram LinkedIn YouTube

Join Us at Rehacare Expo 2023
The Rehacare Expo 2023 promises to be an unforgettable journey into the realm of assistive technology and daily living aids. Tenura is excited to be an integral part of this event, where we share our unwavering passion for enhancing independence and improving the quality of life for individuals with limited mobility.
September 13th to 16th and make your way to Hall 5, Booth G35-4 at Messe Dusseldorf. We look forward to meeting you, showcase our products, provide you with our new brochure, and offer exclusive sample packs. Together, let's make daily living more comfortable and accessible for all.
For more information about Tenura and our extensive range of daily living aids, visit our website: www.­tenura.­co.­uk
Don't Miss Out – Rehacare Expo 2023, Hall 5, Booth G35-4 – See You There!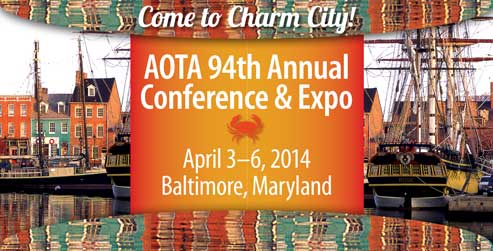 This year we head over to Baltimore, Maryland, for the 94th annual AOTA conference & expo. From April the 3rd until the 6th, thousands of OT professionals and businesses will descend upon Maryland to create a massive conference and expo that is the largest of the year in Occupational Therapy, and a chance to learn new advancements, and even old ones, as well as personal progression are all available to everyone who attends, with the opportunity to forge new friendships, and strengthen old acquaintances.
The program guide you receive upon entry will keep you informed of all the events that are on during the course of the expo, including but not limited to Tech Day, Fitness Sessions, International Breakfast and the Eleanor Clarke Slagle Lecture.
We will be there to not only meet new people, and see some old acquaintances, but to inform as many people as we can about our new products, latest innovations and of course introduce our daily living aids to a new audience.
An opportunity to venture in to the wonderful city of Baltimore is there too, which has been advised to do if you can drag yourself away from the large-scale expo. With local landmarks such as Fort Henry, the Inner Harbor and the National Aquarium amongst others, it would be silly to miss such an opportunity.
So pack your bags and jump on the plane, and we shall see you there!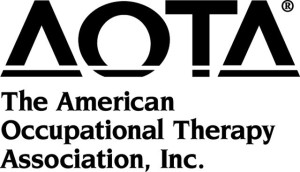 Established as far back as 1917, The American Occupational Therapy Associationis a professional body that addresses the interests and concerns of practitioners or students within occupational therapy to help improve the quality of these services.
While primarily American, it is proud to have members all over the world, consisting of therapists, assistants and students, all working together to improve the access to health care services for consumers, while helping their members professional development.
AOTA not only provides resources to meet these goals, but also set the standards to ensure high quality, standing in as an advocate for the improvement of health care.
Regarding Tenura and our dealings with AOTA? Well this will be our second year at their annual conference and expo, located at the San Diego Convention Centre, in California, running from Thursday the 25th until Sunday the 28th of April. We will be exhibiting alongside our exclusive distributor of Tenura in the US, Maddak, one of the largest retailers of daily living aids in America.
Judging by the success of last years exhibit, we can be sure that, with our recent updates, we will have much, much more to again catch the attention of visitors to the AOTA conference.
During the welcome ceremony, between the hours of 4 and 5.30pm, Aron Ralston, Adventurer and subject of the film '127 Hours' which stars James Franco, a film based on Aron's unfortunate experiences while canyoneering, where he had to amputate his own arm to free himself from a boulder that trapped him. Ralston will be one of the keynote speakers, and will talk about that experience and occupational therapies role in his recovery.
If you haven't seen '127 hours', I would recommend it highly, it's a truly excellent movie.
We will be monitoring all the usual channels as best as we can ( I am in the UK, so the time difference is quite large ), but still, we will be Tweeting before the event too, so please let us know if you will be in attendance, and I will keep people up to date with where our stand is.
It would be great to see you all!
Posted in
Exhibitions
and tagged
127 hours
,
2013
,
AOTA
,
aron ralston
,
california
,
conference
,
exhibition
,
expo
,
maddak
,
san diego
,
tenura
on .