accessibility
Some companies are taking up the Purple Tuesday initiative to make their company values align with the disabled community. This blog will outline how you can get involved and what Tenura is doing to ensure we provide inclusive customer service.
So, What's Purple Tuesday All About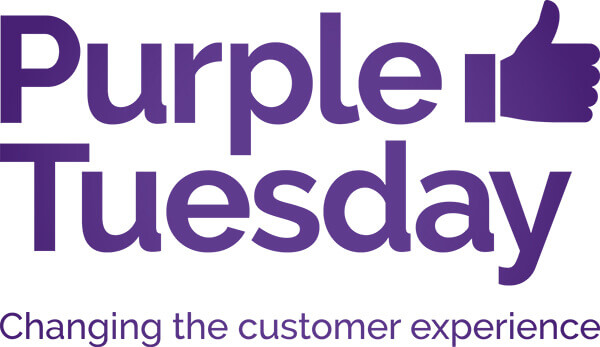 Fourteen million people in the UK live with a disability, equating to roughly 22% of the population. With that many people classified as having some form of disability, you'd think we would have better infrastructure as a nation to cope with the challenges the disabled community face.
We are excited to be taking part this year and joining in with over 5,000 organisations, pledging towards the Purple Tuesday campaign. Each organisation reflects inward to evaluate their customer service to make it a better experience for the disabled.
How Technology and Companies can Help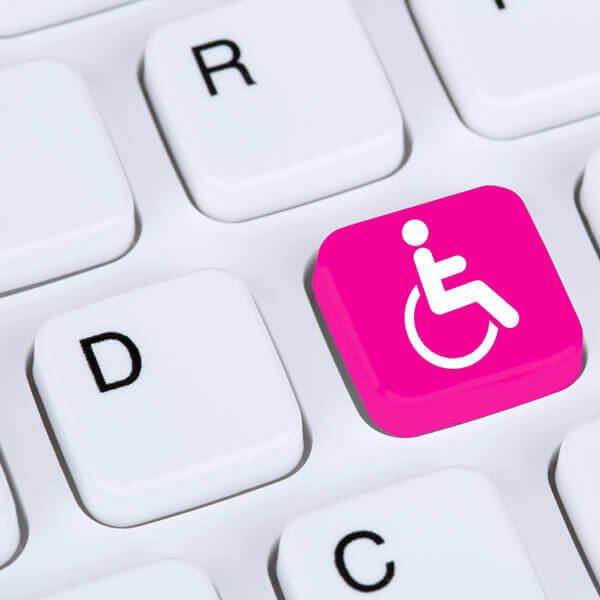 As technology and our understanding of disabilities continues to grow, the future for inclusivity is bright, which is precisely what Purple Tuesday is all about.
The technology push towards a more accessible customer experience is essential. It can start with ideas such as website accessibility, voice recognition devices, and providing different channels disabled customers can access your services. Companies coming up with technology advancements in the name of disability inclusion are fantastic, as all these changes can vastly improve a disabled person's experience with your company.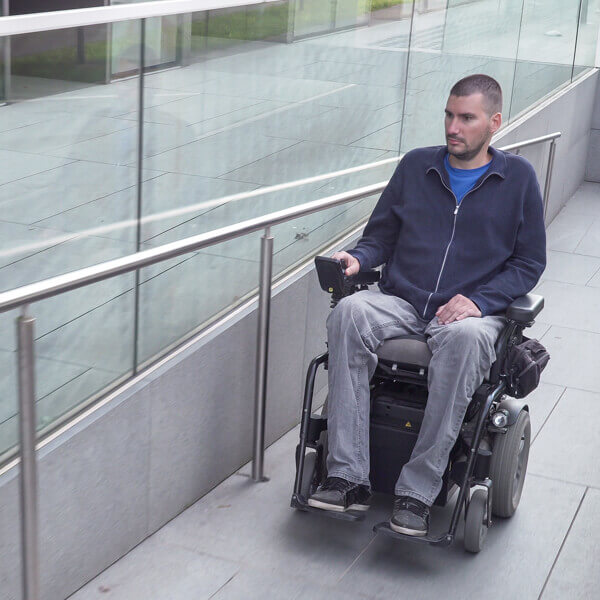 Companies can make changes offline too, which includes; training staff helping them to communicate with disabled people, installing wheelchair ramps, and creating clear signage.
If you are a company that wants to join in on the Purple Tuesday campaign, you can via their website, you need to register, then pledge a commitment that will benefit disabled people using your company. Put your ideas into action and deliver on your goals, so you can celebrate your achievements when it comes to 2nd November.
How You Can Help
Those of you speaking out on social media, informing others about businesses stepping in the right direction and making those positive-discrimination steps is impactful. Helping companies recognise ways they can improve accessibility helps create the market pull, pulling companies in line with the values of the disabled community and beyond.
You can use the following hashtags to join in on the conversation:
#PT2021
#Purple­Tu­es­da­y2021
#Disabi­lity­In­clu­sion
#Acces­sibi­lity­ForAll
Tenura's Pledge to Purple Tuesday
We aim to provide a better user experience for disabled people using the Tenura website. We want to be inclusive, and with products aimed at those who are disabled, it seems like a step in the right direction.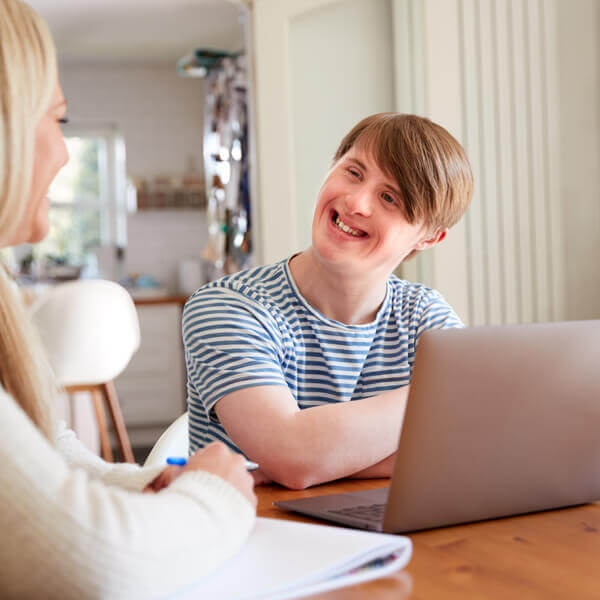 One step we have taken to reach our goal of a more inclusive website is a website audit. The website audit picks up areas where we can make our website accessible. We will be implementing these ideas in the coming years, as we have big plans, ranging from image naming formulas that aid those using screen readers to releasing a guide on website accessibility in the form of a blog. We started our strategy last year and have been making small manageable steps towards our goal ever since. As I am sure you appreciate, these adaptations take both time and money.
To further help us towards our website accessibility goal, please send an email informing us of any website accessibility techniques you feel we could implement.

We want to show our appreciation to the community pledging towards a better future by offering you a 10% discount on all Tenura products via our website. Use the discount code PURPLETUES10 at checkout to redeem.
This promotion is running from 26/10/21 to 16/11/21.
Posted in
Daily Living Aids
,
Internet
,
Social Media
,
Tenura Updates
and tagged
Tenura
,
disability
,
accessibility
,
inclusivity
,
Purple Tuesday
,
website accessibility
,
disabled
,
positive-discrimination
on .
We don't want anyone left out of Halloween celebrations, so we are continually developing new innovative ways to make Halloween accessible for all. Read on to get some great ideas and find products that can help bring the experience to life.
Some simple swaps can make Halloween more accessible.
Swap Face Masks for Face Paint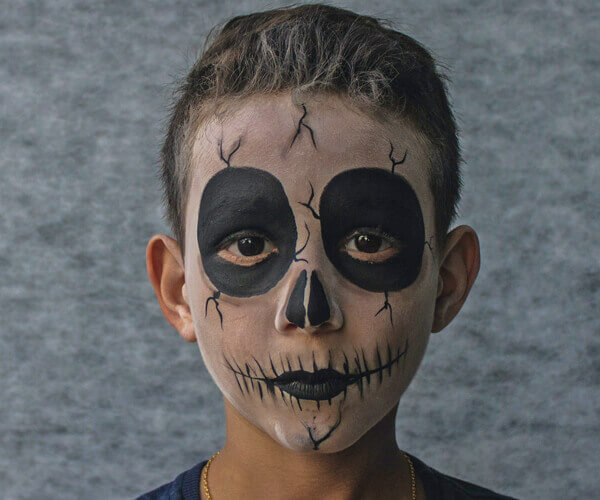 Instead of using masks as a part of the fancy dress experience, use face paint.
For visually impaired children, masks can hinder their sight, and for children who rely on lip-reading, masks can obstruct a person's mouth. Children with autism sometimes have sensory sensitivities, and masks could be too intensely stimulating.
The best alternative is face paint, as you can adapt the design to be more inclusive and suitable for various conditions and disabilities.
Trick or Treating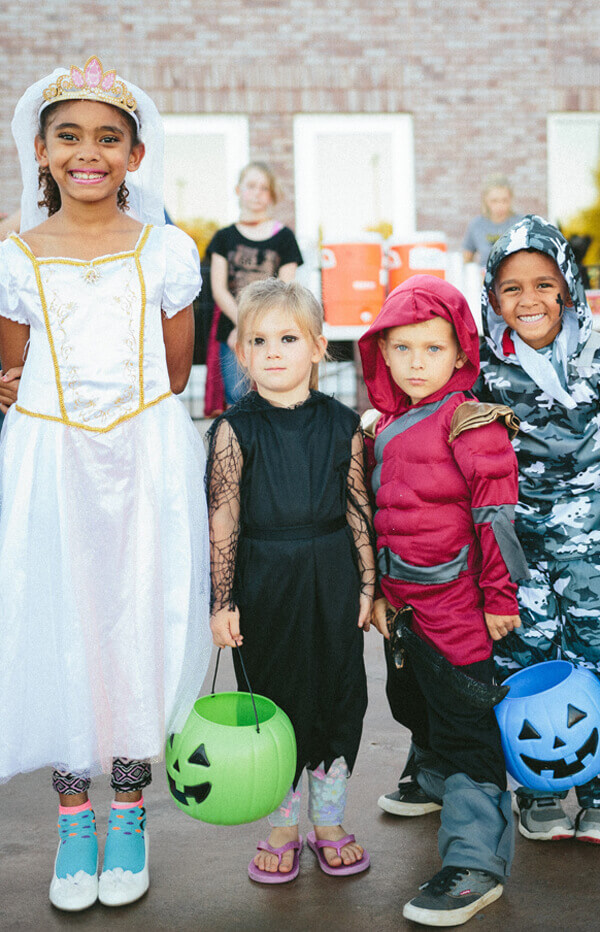 If you plan on venturing outside, make sure you have the relevant mobility aids for children, making the experience as comfortable as possible.
Youngsters who use a wheelchair and need help manoeuvring in and out of it can use non-slip floor mats. Floor mats can give the child the support and grip required to manoeuvre into their wheelchair. Whilst out and about, feet don't always stay on the wheelchair footrest, but having grip roll that's stuck to the footplate prevents feet from slipping off, avoiding injury and maintaining comfort.
A trial run of the trick or treat route you will take, completed a day before, can help reassure children.
Adults and children alike can have allergies. One of the most common is a nut allergy, so make sure you stock a variety of treats that all children can enjoy, which avoids children feeling left out and prevents them from consuming foods that cause an allergic reaction.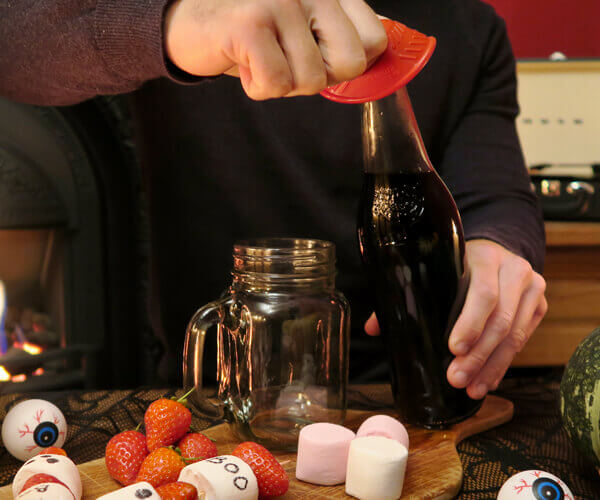 Sometimes drinks are given out as all the candy has run out, or the child requires a drink at the end of trick or treating. Either way, you may need a bottle opener. At Tenura, we have a grip-enhancing bottle opener that helps you open bottles with more comfort and grip.
Rather than going outside and trick or treating, you can hide the treats around the house as a treasure hunt. You can place them in areas you know are manageable for children at the party.
Prevent Spillages
Some children have trouble with their hand-eye coordination. But placing sweet bowls and drinks on anti-slip table mats and drinks coasters can prevent spillages. They are brightly coloured, so easy to see. Tenura mats are also easy to wipe down and protect furniture from stains.
It may be a good idea to take a drink out with you whilst you trick or treat, and a Tenura silicone CupCap drinks cover can make any drinks container spill-proof.
Pumpkin Carving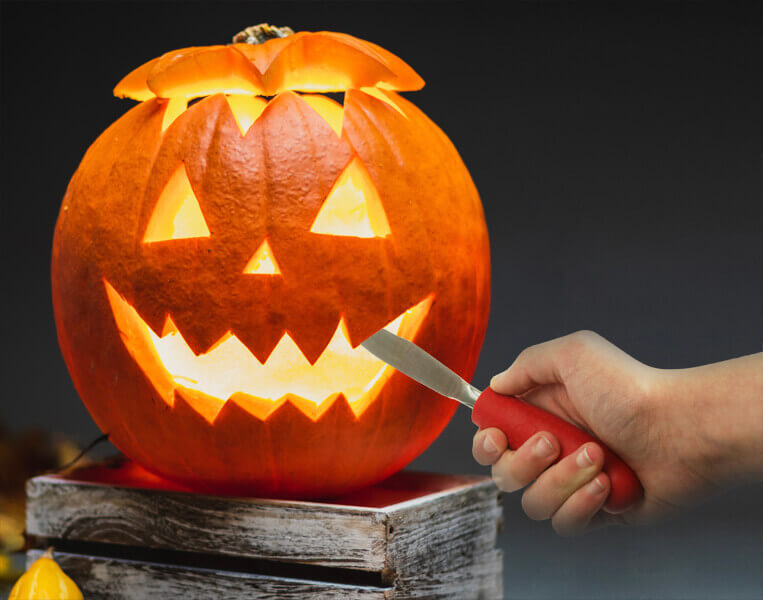 Carving pumpkins is a staple of Halloween, but it can be dangerous. By sliding Tenura children's cutlery grips onto the carving knife, the child's grip is maintained on the knife's handle, making the knife less likely to slip out of their hand. Children's cutlery grips make handles larger and easier to hold. Some children have difficulty grasping thin handles, so this is a perfect way to make pumpkin carving accessible.
To prevent the pumpkin from moving whilst you carve, you can place it on a Tenura anti-slip table mat.
If your child cannot participate in pumpkin carving, consider sticking items such as colourful pom-poms, fluffy pipe cleaners, and googly eyes to the pumpkin instead, which significantly reduces any risks involved.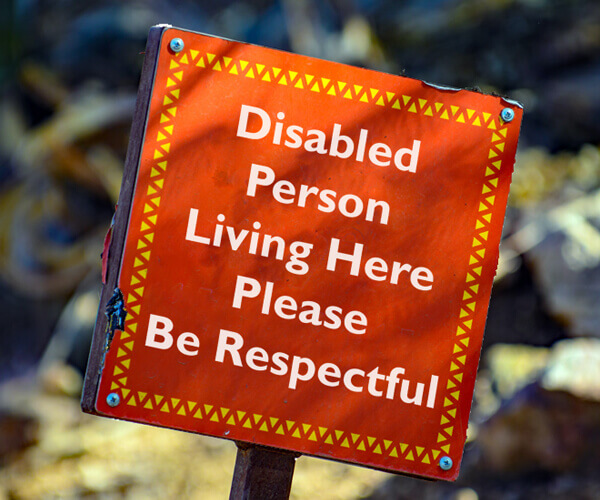 Mark Your Home
Let others know that people in the home have conditions that require patience and understanding. You can do this by placing a sign visible to those coming up your driveway. Parents can read the sign and educate their children before approaching the door.
We hope these tips and tricks have given you some inspiration to make Halloween more accessible for various disabilities. If you have any other ideas you would like to share, let us know via our social media channels (Facebook, Twitter, and Instagram).
Happy Halloween!
Posted in
Assisted Living
,
Daily Living Aids
and tagged
Tenura
,
Halloween
,
accessible
,
accessibility
,
anti-slip table mats
,
drinks coasters
,
drinks covers
,
CupCaps
,
non-slip floor mats
,
grip roll
,
bottle opener
on .