Osteoarthritis
To help advocate for World Arthritis Day 2020 (12th of October), we thought it would be a great idea to answer some of the most commonly asked questions surrounding arthritis. We also have a 10% discount code you can use when buying Tenura products through our website.

Can Arthritis be Cured? / Can Arthritis be Treated?
Currently, a cure is not known for arthritis. However, there are many treatments available that can decelerate and help minimise the pain and other symptoms surrounding arthritis. If you believe you or someone you know has arthritis, seek a doctor's advice immediately.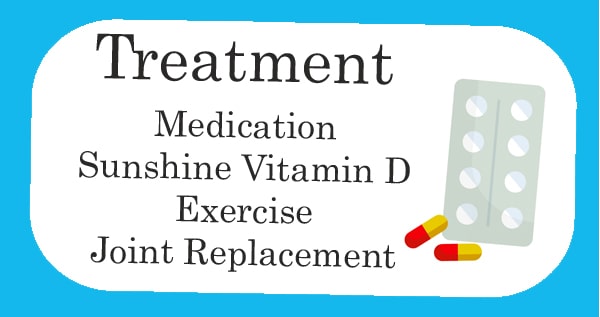 To treat arthritis, you can use prescribed medication. There are some lifestyle changes you can make too, such as spending more time in the sun, as Vitamin D helps maintain healthy bones and allows the autoimmune system to work correctly. Sunshine is especially helpful for those with rheumatoid arthritis which is often caused by an autoimmune response in the body. You can read more about this in our "Activities in the Sun for People with Arthritis" blog.
There are various operations doctors can perform depending on the type of arthritis and its severity, with the well-known being, joint replacement surgery. During this surgery, a prosthetic joint replaces an arthritic joint.
Can Arthritis Spread?
Rheumatoid arthritis is currently perceived to spread via a person's blood vessels. If a person has rheumatoid arthritis their arthritic joint releases synovial cells contained in the synovial sac (the sac lubricate joints to avoid friction and wear), these cells travel around the body, affecting other joints-according to a study at the Kerckhoff-Clinic, Germany.
Unlike rheumatoid arthritis, osteoarthritis does not spread through the body. Due to this, a person with osteoarthritis may overcompensate, heavily using other joints to remain balanced and mobile. Overcom­pen­sating can cause those other joints to have excess stress put through them, which can be damaging, and this is why it is crucial to seek a doctor's advice as soon as symptoms of arthritis occur.
What does Arthritis Look Like?
Arthritis can cause edema (swelling) in the affected areas, along with red-ish skin. In acute cases, joints are misshapen, so much so, the affected area takes on a new shape resulting in a crooked finger or toe. Knobbly abscesses can contribute to the malformed appearance, these abscesses are the body trying to protect itself, as the joints wear down, the body attempts to regrow the bone, and it doesn't always grow in the shape it once was. Another indication of arthritis is small mucous cysts that develop on the hands.
What does Arthritis Feel Like?
Initially, it is said to feel achy, similar to a burning sensation which comes and goes depending on your activity level. In the later stages, the pain tends not to subside and remains in the affected joints. Around affected joints, the skin may be warm to the touch due to inflammation caused by irritated joints. Joints tend to become stiff and seize up, which is why the NHS recommends exercise.
How can you Participate in World Arthritis Day 2020?
We are glad you asked, there are many ways you can support World Arthritis Day. You can raise awareness and spread knowledge through your family, friends and social media. You can participate in local healthcare organisation's charity events, appeals or fundraisers. Perhaps you could start a fundraiser yourself or participate in a fun run.
One of the ways Tenura will be supporting World Arthritis Day is through our marketing channels. We will be posting helpful information all month regarding Arthritis and Tenura arthritis aids. You can learn more about Tenura arthritis aids through our blog.
We are also offering a special 10% discount on Tenura products that can be excellent adaptive equipment for people with arthritis in their hands and fingers. Type WAD10 at checkout.

The Tenura products that you can claim the 10% discount on are as follows:
Tenura Non-Slip Coasters and Anti-Slip Mats
Non-slip coasters and anti-slip mats provide a place to rest things such as mugs and plates, the silicone grips onto the objects which keeps them held in position. A person with arthritis may find these anti-slip mats to be helpful, as you can use them in conjunction with the silicone jar and bottle openers to open containers with one hand, allowing you to use the less arthritic hand.

Tenura Silicone Jar and Bottle Opener
Jar and bottle openers enable you to open containers with ease. Tenura silicone has grip-enhancing properties that allow you to get a firm grasp of lids. For a person living with arthritis, these openers can be a great help as pain, swelling, or other flare-up symptoms can make objects a struggle to hold.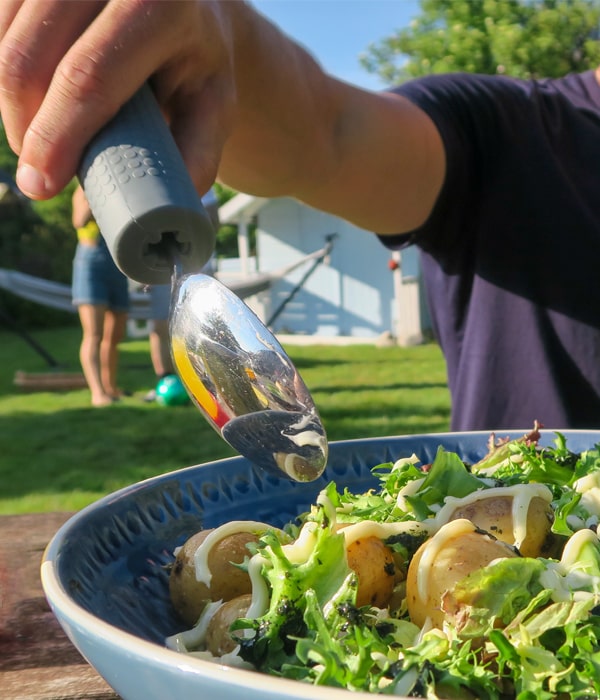 Tenura Silicone Cutlery Grips
Arthritis can cause reduced movement in your hands and fingers that makes holding onto cutlery difficult. By sliding Tenura cutlery grips onto utensils, you no longer require the full motion used to clutch cutlery as the surface area is now greater.
Tenura Silicone Non-Slip Grip Strips and Rolls
Create bespoke arthritis aids using Tenura grip strips or rolls. You can cut Tenura silicone down to the size and shape required. Many of our customers who live with arthritis use the grip strips around handles of cupboards, pans, DIY and gardening tools, to mention a few. Tenura silicone is both a non-slip material and grip-enhancing, which is why it is perfect for use on handles, you can get a firm hold without the risk of things slipping out of your hands.
All the products listed above are made from Tenura silicone, which means they are:
Antimicrobial (prevents bacteria harbouring)
Washable by hand or dishwasher (withstanding temperatures up to 250°C)
Non-toxic (safe to use in all environments)
Latex-free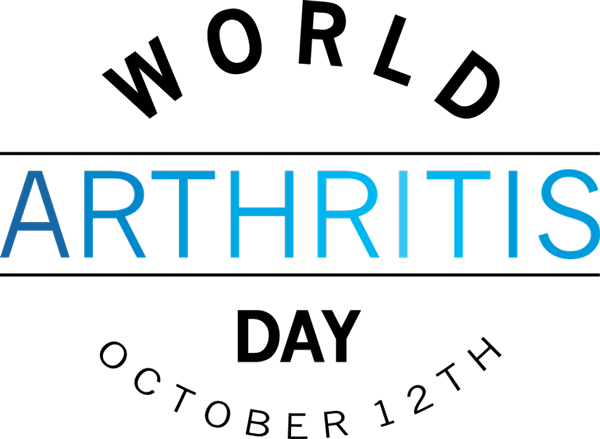 To stay up-to-date with all the events and activities during World Arthritis Day 2020, you can follow the hashtags:
#WAD20
#WorldA­rt­hri­tisDay
#ArthritisDay
#Arthri­tis­Da­y2020
#Cure­Art­hri­tisWAD
And follow us on our social media channels; Facebook, Twitter and Instagram and don't forget to tag us in your World Arthritis Day activities and claim the 10% discount to use on our website with the code WAD10.
Posted in
Arthritis Aids
,
Daily Living Aids
,
Independent Living
,
Tenura Updates
and tagged
Tenura
,
arthritis day 2020
,
world arthritis day 2020
,
Rheumatoid Arthritis
,
Osteoarthritis
,
discount code
,
bottle opener
,
jar opener
,
non-slip coasters
,
non-slip mats
,
cutlery grips
,
silicone grip strips
,
silicone grip rolls
on .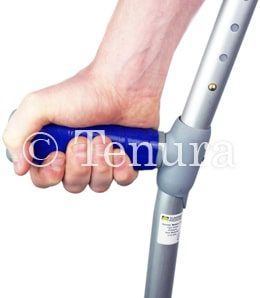 Those who suffer from Osteoarthritis have to cope with a great deal of pain and discomfort due to their joints becoming damaged. The cartilage between joints becomes hard and thin, and bones become thicker. Eventually, the bones change shape, which causes them to move position. In extreme circumstances where the cartilage completely disappears, the bones rub together, which causes damage and a change of shape in your joint, which is incredibly painful. However, Scientists at the University of Manchester have researched stem cells, with hopes to be able to treat Osteoarthritis!
Research Breakthrough
The researchers at the University of Manchester implanted the cartilage stem cells into damaged cartilage on the knee joints of rats. The following four weeks showed that the cartilage had partially repaired, and after 12 weeks, the cartilage seemed smooth and similar to normal healthy cartilage. This study showed very interesting results and so far, hasn't shown any inkling of nasty side effects that earlier stem cell research showed, e.g. tumours. This is a big step forward for research into stem cells and the treatment of Osteoarthritis. Much more research will have to be done before human trials are set to go forward, this is to make sure the treatment will have no nasty side effects and test the procedure to see if it will help long term. Researchers have also said that at the moment, they are using adult stems cells, which are very difficult and costly to produce, so only small-scale tests are being made. Regardless of the current problems with production, this research shows a great help for those with Osteoarthritis and, hopefully, in the next few years, will prove an effective treatment for the disease.
How can Tenura help?
Although Tenura doesn't have the ability to cure or treat impairing diseases, we can provide a selection of independent living aids designed to make small and frequent tasks much easier. Here are some Tenura disability aids that are useful to those with Arthritis:
Tenura anti-slip grip strips are just such an example. Anti-slip grip strips are made from 100% silicone. Therefore, they can be easily wrapped around almost any object you struggle to gain a comfortable grip. Tenura silicone creates a strong, grip-enhancing, and much more comfortable surface around objects, which will make it easier to pick up and use.
Tenura cutlery grips offer similar help. Cutlery grips can be applied to most knives, forks, and other utensils. Once applied, Tenura cutlery grips create a large surface area that is easy to hold and will not stress the joints in your fingers, increasing grip and comfort.
Both Tenura anti-slip grips strips and cutlery grips are non-toxic and antimicrobial, so are safe to use around the home and in areas that require a high level of hygiene, for instance, medical practices. The silicone is easy to wash (dishwasher safe).
Daily living aids provide assistance for those with arthritis and an impaired grip. Tenura has many helpful blogs on disability aids on our website under Blogs - > Arthritis Aids.
You can order disability aids direct from the Tenura website, and those who are VAT Exempt can register to buy Tenura products VAT free. Free shipping is also available on all orders over £50.
Posted in
Arthritis Aids
,
Assisted Living
,
Daily Living Aids
,
Independent Living
,
Internet
,
Tenura Updates
and tagged
Tenura
,
daily living aids
,
anti slip grip strips
,
independent living aids
,
Osteoarthritis
,
cutlery grips
,
osteoarthritis
,
useful aids for arthritis
,
CupCaps
,
drink covers
,
drinks cover
,
silicone drink cover
on .