What makes Tenura's Living Aids the best on the market?
The products are made from silicone and are Non-Toxic. These qualities make them great for any food preparation areas like kitchens. When using our Tenura anti-slip mats, the kitchen can be kept more hygienic due to the easy to wipe down the surface of silicone and its antimicrobial properties. It is an essential feature of our products as they are targeted towards children, the disabled, and the elderly who are more vulnerable and less immune to diseases. So, keeping a tidy, clean kitchen is paramount to their health. Another great use of the anti-slip mats includes placing them under chopping boards to avoid unwanted movement, and our anti-slip coasters keep your drink from being knocked over due to the silicones' grippy surface.
We also have been in the industry for over 20 years, so we know our stuff!
What are Tenura's Daily Living Aids made from, and why?
Tenura's Daily Living Aid range is 100% silicone, which means that the products are non-toxic (as chemically inert), washable and dishwasher safe. Due to the gripping properties of the silicone, you are less likely to cause spillages or harm to yourself when using these products in conjunction with chopping boards or as a coaster as items placed on the anti-slip mat/coaster will move less compared to an ordinary counterpart.

The anti-slip mats help prevent injury especially if you chose a suitable colour to indicate a message. Many of our customers choose red mats to highlight that the area could be hot and may require extra attention. Our yellow mats tend to be used in conjunction with the message that the products placed on the mats are general items a person doesn't want to lose. Such things could include glasses or hearing aids. These non slip mats are also the most visible in low light areas. Finally, the blue silicone products lend themselves to bedrooms and living rooms. The colour blue is calming and helps to provide contrast to lighter surfaces like wooden furniture or white tiles. If you like to know more about this, you can read our Highlight Objects & Hazards with Tenura Daily Living Aids blog.
Other great features of our silicone Living Aids is there very high-temperature threshold of 250 °C and the fact they are very difficult to rip/tear. Again, this makes them perfect for the kitchen but also hotter work environments such as working with cars and hot power tools. Place the hot power tools on a red anti-slip mats, which indicates a warning to others that those tools may be hot. It also protects the surface on which the mat has been placed and stops the power tools being knocked over or moved as easily. Use the anti-slip mats in combination with our anti-slip grip strips on your work tools to allow you to complete a task without as much strain on joints. If you are feeling adventurous, you can also apply our Tenura grip strips in medical practices or offices or to door handles, crutches and more, as they are safe to use anywhere.
What makes Tenura's Daily Living Aids Antimicrobial?
To make our silicone products antimicrobial, we add a small percentage mix of Silver Nitrate. Silver has been used in the medical industry for years and can be found in wound dressings, creams and as a coating on medical devices. The silver used in our silicone products is toxic to bacteria, along with some algae and fungi. However, it is not toxic to us. Making our products fantastic for uses in kitchens, medical practices and for vulnerable people who are prone to diseases. To learn more about this, you can read our blog on how Rubber Bath Toys Are A Haven For Bacteria. It is also worth noting that Tenura's products do not feature toxic, cost-saving chemicals or substances, like phthalate plasticisers, that are banned or restricted in some parts of the EU and USA.
In accordance with article 58 of the BPR, this article has been treated with a biocidal product. Silver nitrate (CAS 7761-88-8) has been added to create the Antimicrobial properties.
Do you offer bespoke/­customisable Living Aids for resellers and distributors?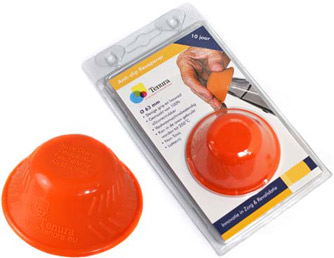 Yes, we do! If you are looking at becoming a reseller or distributor of Tenura Daily Living Aids, we have plenty to offer you. Firstly, we can print full colour brochures. We can also provide you with a full Photo Download Suite for you to access our images to use within your marketing campaign, whether they are printed or digital, like a Daily Living Aid Catalogue.
We can also custom manufacture our Daily Living Aids to be in keeping with your companies branding. The packaging can also be branded to suit your criteria. We can match the colours of our products to any Pantone or RAL references. If you have limited storage at your facility, we can also offer a drop shipping service. If you are looking at becoming a reseller or distributor of Tenura Daily Living Aids, please contact us to request free samples of our products so you can see the high-quality living aids for yourselves.
Why do you show the price with and without VAT?
Certain people are exempt from paying VAT on some of our products. If you are chronically ill or disabled and the products are for personal use, you are tax exempt. Charities can also claim for VAT exemption if they make the Living Aids purchased available for use at disabled persons home or other domestic use.
If you are unsure if you are eligible for VAT exemption, see our webpage on VAT Exemption, consult Notice 701/7 VAT reliefs for disabled people or contact HM Revenue & Customs National Advice Service on 0845 010 9000 before signing the declaration. Also, please note that the non-slip fabric and the Tenura extreme mat, as well as our anti-slip shower stickers, are not eligible for VAT exemption.
Can I buy on behalf of someone else and still have the VAT deducted?
If you are buying for a person who is VAT exempt (find out if you are by reading "Why do you show the price with and without VAT?"), then you can purchase on behalf of that individual as long as you can provide the correct information that is required. You will need to fill out a VAT exemption form whilst registering for an account or during checkout. Once the form is submitted, all purchases from your account will VAT exempt. For more information on VAT Exemption, please visit our webpage on VAT Exemption.
What payment methods do you accept?
There are seven payment methods we accept they are as follows: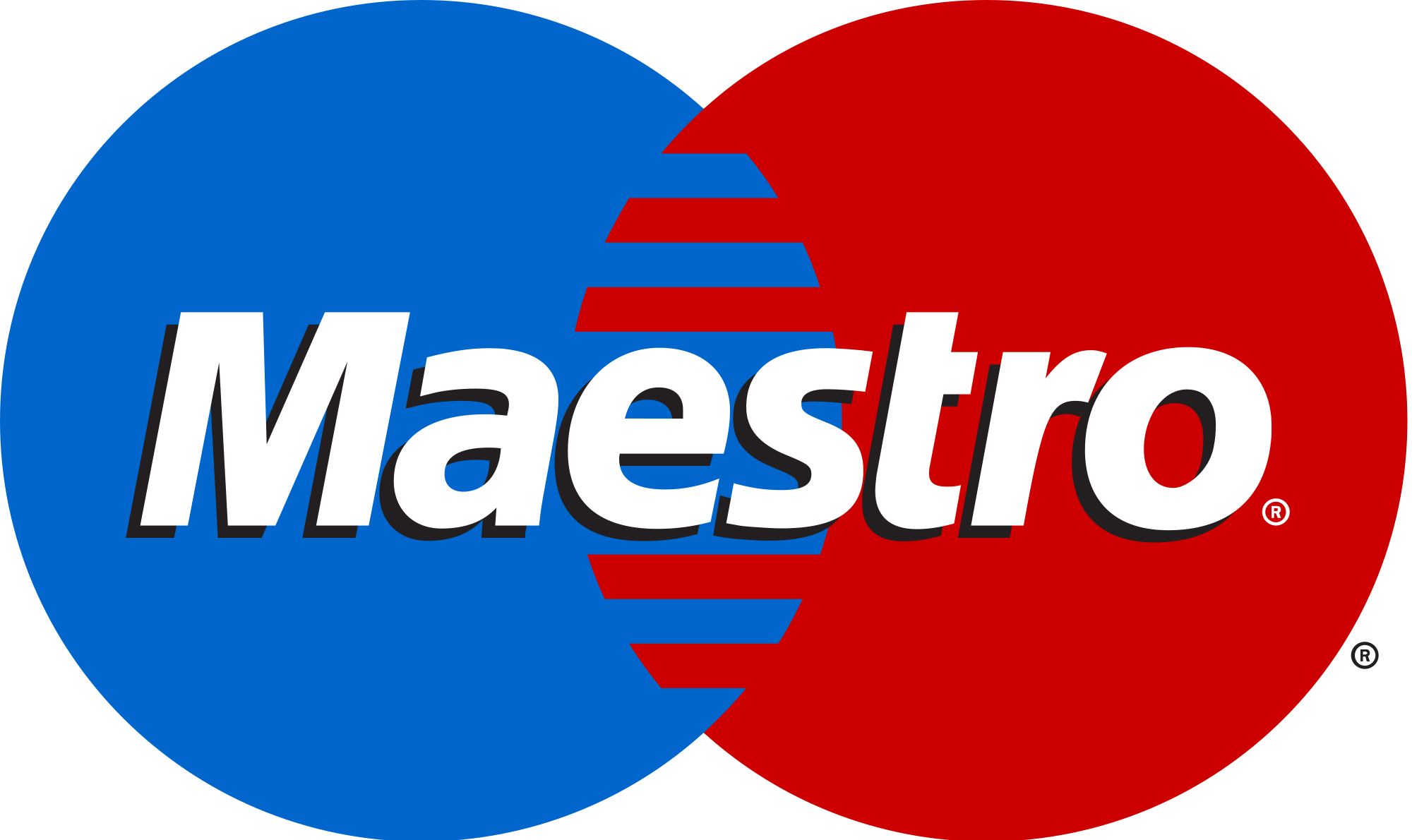 Please note that we accept both debit and credit cards for both Visa and Mastercard.
What is non-slip material and how does it work?
It's complicated. Silicones are synthetic polymers (a long chain of repeated molecules). The bond between the Silicon and the Oxygen is stronger than the Carbon-Carbon bond. Meaning it has stable thermal stability (resistance to mixing), so they are great for environments that are hotter or the organic equivalent (Silicon) would decompose. The properties of the silicone can be changed by substituting organic chemical groups for other chemical groups (such as the methyl group) and cross-linking. This change is what can make silicone properties change. Properties that can be affected are the flexibility, water repellence, and its solubility (dissolvable). Some of these qualities directly correlate to coefficients of friction (levels of grip).
What are the dimensions of your Daily Living Aids?
Silicone Jar & Bottle Openers
Silicone Rubber Bottle Opener (6cm diameter)
Silicone Rubber Jar Opener (12cm diameter)
Anti-Slip Table & Floor Mats from Tenura
Silicone Anti-Slip Mats (Available in sizes 25.5cm x 18.5cm, 35.5cm x 25.5cm and 45.5 x 38.5cm, with widths of 1.5mm)
Anti-Slip Antimicrobial Childrens Table Mats (Both mats 30cm x 25cm, with widths of 1.5mm)
Silicone Rubber Anti-Slip Floor Mat (60cm x 45cm, with a width of 1.5mm)
Anti-Slip Coasters and Cup Holders
Silicone Rubber Circular Anti-Slip Coaster (Available in 14cm and 19cm diameter, with widths of 1.5mm)
Silicone Rubber Square Anti-Slip Coaster (Available in 14cm and 19cm diameter, widths of 1.5mm)
Silicone Anti-Slip Cup Holder (9cm diameter)
Cutlery Grips
Anti-Slip Cutlery Grips (Each pack contains 2 grips, 12.5cm cutlery grips, with widths of 37mm)
Anti-Slip Children's Cutlery Grips (Each pack contains 2 grips, 9.8cm cutlery grips, with widths of 17mm)
CupCaps
Antimicrobial CupCap for a mug (8cm diameter)
Antimicrobial CupCap for a can or glass (6cm diameter)
Grip Strips & Rolls
Silicone Anti-Slip Grip Strips (1m x 2cm, with a width of 0.5mm)
Silicone Anti-Slip Grip Rolls (Available in sizes 1m x 2cm, 1m x 20cm, 1m x 30cm, 2m x 30cm, 2m x 40cm, 9m x 20cm, 9m x 40cm, with widths of 0.5mm)
Self-Adhesive Non-Slip Silicone Reel (1m x 20cm, with a width of 0.5mm)
Extreme Grip Mats
Extreme Super Grip Adhesive Mats (20cm x 20cm x 3.5mm)
Non-Slip Fabric
Non-Slip Fabric (50cm x 182 cm x 2.66mm)
Anti-Slip Bathroom Products
Aqua Safe Anti-Slip Bath and Shower Stickers (Available in rolls consisting of approx 30 strips 200mm x 20mm or 72 circles 40mm)